The fairytale story for Jamie Vardy's lookalike is coming to an end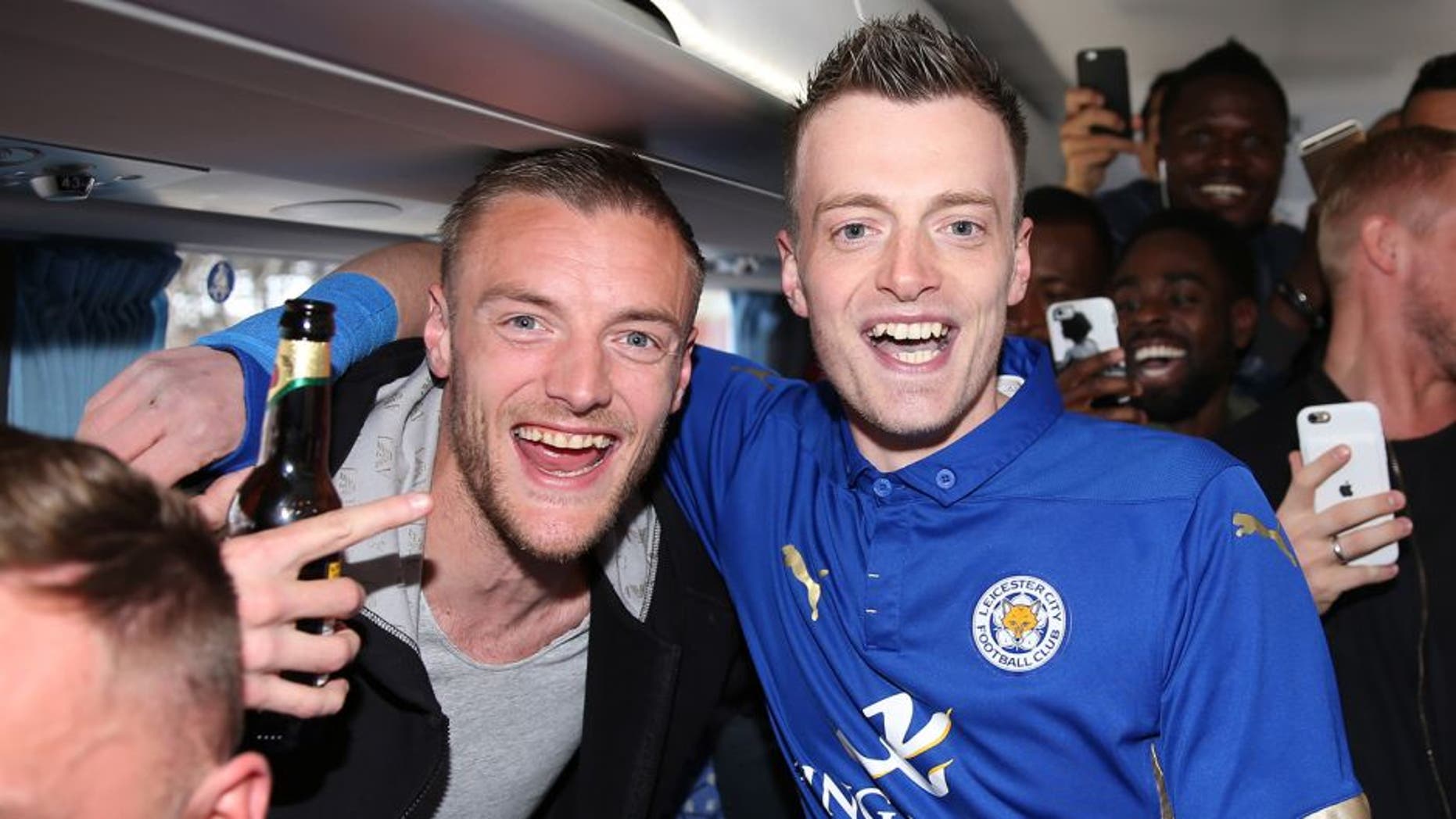 The last time we checked in on postman Lee Chapman, aka Jamie Vardy's doppelganger, he was enjoying Leicester City's Premier League title triumph with an invite onto the team's bus.
It seemed like a budding friendship between two gentlemen that look stunningly similar despite having no relation. Except now, according to the Sun, Vardy has blocked Chapman on both Twitter and Instagram.
Furthermore, the Leicester forward's agent sent a text to Chapman's representation, warning of legal action, "If you do anything that affects Jamie's image directly and his endorsement deals.
Chapman had been riding the wave of his newfound fame, making television and event appearances -- even taking six months off from the Royal Mail to enjoy his newfound celebrity. Vardy's moves make sense, at least taking steps to protect his image does.
Then again, it's not like Vardy has exactly done a bang-up job of being conscious of the things he says and does.
MORE FROM FOX SOCCER: