The Eagles probably wish they had Chiefs coach Andy Reid back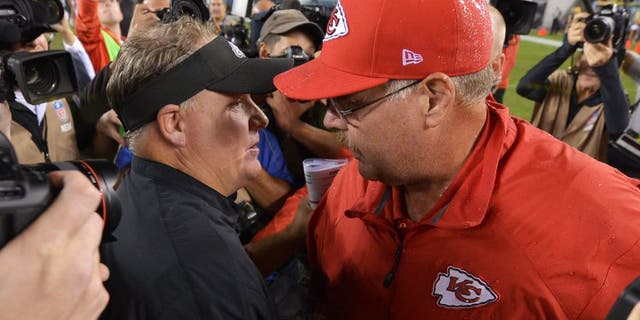 What if Andy Reid never gave way to recently fired head coach Chip Kelly in Philadelphia?
The head coach won't entertain the thought. It's too far removed from his mind now.
Reid, via ESPN: "I haven't followed it that close since we're hunkered down here. I wish both sides well."
It probably wasn't easy for Reid to take the high road. Kelly shredded up the roster he built in Philadelphia, dealt away stars like Le'Sean McCoy and De'Sean Jackson, and dissected the culture Reid built over his 13-year tenure there along the way.
That culture was good enough for the Chiefs, though. Reid's team could win a franchise-record 10th straight game this weekend while Kelly searches the wanted section.
Would the Eagles take Reid back? Probably. But the Chiefs' coach is too busy for hypotheticals -- he's gearing up for a playoff run.