The Dolphins picked Peyton Manning's brain before trading for Julius Thomas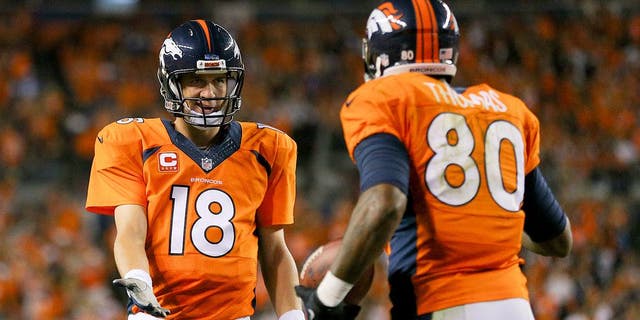 The Miami Dolphins made a surprising trade this offseason, sending Branden Albert to the Jacksonville Jaguars for Julius Thomas (and an exchange of draft picks). Both players have been on the decline for the past few years, but Miami viewed Thomas as a bigger asset with Laremy Tunsil being the future at left tackle.
Before the Dolphins made the deal with Jacksonville, though, they got the opinion of a player who helped Thomas rise to prominence: Peyton Manning.
Offensive coordinator Clyde Christensen, who coached Manning for two years in Indianapolis, called Peyton to get his opinion on Thomas. After all, Thomas did catch 24 touchdown passes from Manning in Denver.
[Thomas] figure-it-out factor was high. Thats what you look for. Theres a guy who came in and probably didnt know a whole bunch about football, or played very little, Christensen explained, via the Palm Beach Post. His experience was very minimal, and then [he] came in and figured it out and then worked. [Manning] talked a lot about [how Thomas would ask], Would you stay out and help me with this? Take me through this. Would you watch a little tape with me? Would you explain what you want on this? And he still does the same thing. Ill see him in Coach Gases office and his questions are right. His questions and his process are right, which as a coach, youre looking for.
Dustin Bradford
Mannings vote of confidence seemed to be a big factor in Miamis decision to make a trade for Thomas, whos a terrific athlete, being a former basketball player. He can play above the rim, so to speak, dominating in the red zone.
Thats something the Dolphins lacked in 2016 with Dion Sims, their top tight end, only catching 26 passes (four touchdowns) for 256 yards. Thats simply not good enough production out of the tight end position, particularly with a coach who values them like Gase does.
Now, theyre getting a guy who caught 108 passes for 1,277 yards and 24 touchdowns in Gases system with the Broncos from 2013-14.