The Dolphins are going international ... in their cheerleading search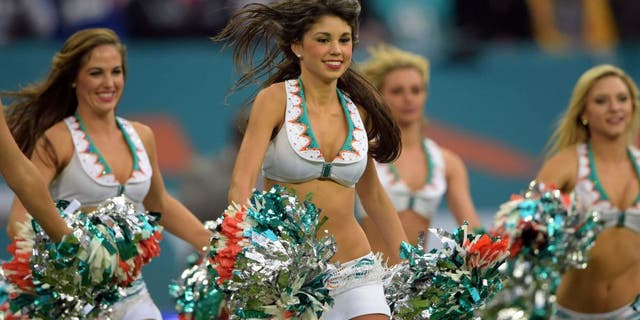 The Miami Dolphins didn't take much time to find their next head coach at season's end, hiring Adam Gase just six days after Week 17. That's not to say it wasn't a thorough search, but it certainly wasn't as lengthy as the Philadelphia Eagles'.
Well, the Dolphins are making up for it with their search for new cheerleaders. They'll become the first NFL franchise to host multiple international auditions in the coming months.
Via MiamiDolphins.com:
Auditions will take place in Colombia, Argentina, Mexico and Brazil -- and of course the U.S. No stone will go unturned in their attempt to find the team's newest cheerleaders. The full list of dates and locations can be found on the team's website here.