The Chiefs made an embarrassing piece of history with their bizarre loss Sunday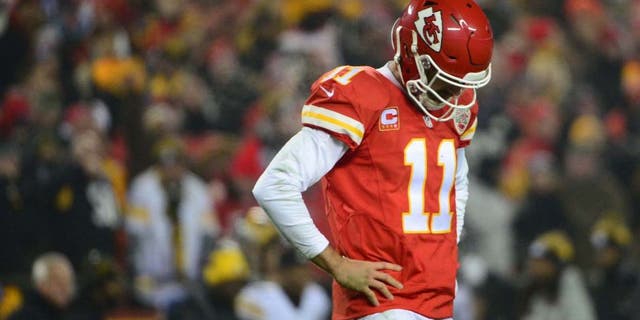 NEWYou can now listen to Fox News articles!
If you look at the box score of Sunday's night's Steelers-Chiefs game, you might be a little bit perplexed. The Steelers had 389 yards of total offense to Kansas City's 227, but only one team scored a touchdown.
The Steelers were somehow held out of the end zone all game long despite having 162 more yards than the Chiefs. Thanks to Chris Boswell's record-setting six field goals, the Steelers were still able to win the game 18-16 in what was one of the most bizarre games in NFL history.
In fact, there's never been one like it. According to the Elias Sports Bureau, the Chiefs are the first playoff team ever to lose a game in which they scored two or more touchdowns than their opponent. Incredibly, teams in that scenario before the Chiefs were 245-0 -- never losing a single game of this nature.
That stat proves just how rare of a loss it was for the Chiefs. It also shows how terrific Boswell was in the game, outscoring the Chiefs by himself. He even matched the Chiefs' yardage total with his field goal distances.