The Chiefs can thank Jeremy Maclin for their playoff push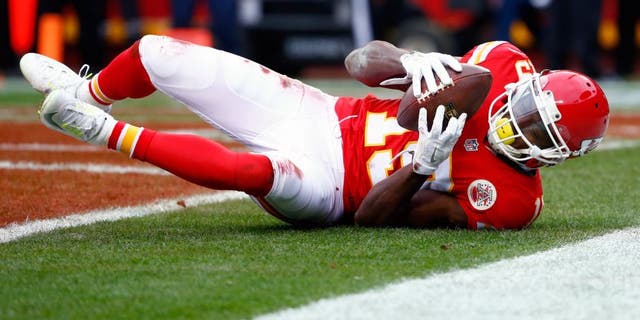 There are plenty of reasons why Kansas City will play postseason football next weekend.
Wide receiver Jeremy Maclin is chief among them. Watch how easy his eighth touchdown of the season came at Arrowhead Stadium on Sunday:
Maclin simply adds a missing element to this playoff-bound team. Kansas City fans know their receivers went scoreless last season; Maclin will end this season with 150 more receiving yards and at three more scores than K.C.'s leading pass-catcher of 2014, too.
The Chiefs will face the Texans in the first round of the AFC playoffs. They'll need to watch out for No. 19.