The Chargers have a defense that caused the Broncos some problems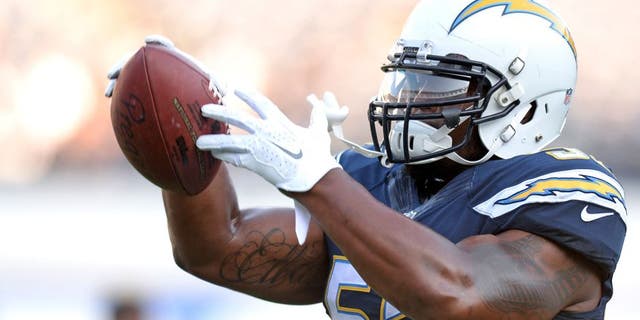 Bill Belichick might want to watch the tape from Week 17 as he prepares his team this week.
San Diego's defensive effort from their regular-season finale could be plenty useful vs. the Denver Broncos, after all.
Consider that performance as a new normal, not an aberration That game meant nothing to them but pride and draft position to the Chargers. And yet, with five healthy starters, they turned the AFC West champions over five times.
Those giveaways shouldn't be so easily chalked up to bad Broncos luck. San Diego's defense held its opponents to 21 points a game over their last seven contests. They forced 11 total turnovers during that span, too.
The Broncos needed to pull away late, and that's no fluke. The evolution of young stars like cornerback Jason Verrett and linebacker Denzel Perryman give the team a stable foundation on which to build its defensive future.