The Chargers' 53-man roster cuts featured one shocking move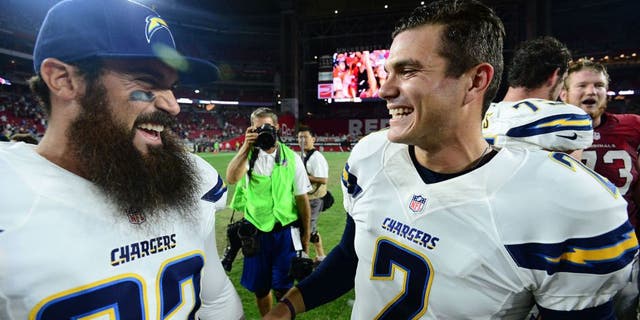 Tom Telesco thinks the roster he assembled gives the Chargers the best chance to win in 2015.
He might ultimarely be right. But there's no denying the general manager took a significant risk by jettisoning veteran kicker Nick Novak.
Novak had connected on nearly 90 percent of his field goals since joining the Bolts in 2011. But on Saturday he was released in favor of Josh Lambo, a rookie from Texas A&M.
Lambo could be a superior kicking prospect. He has soccer ties -- he was a former first-round MLS pick in a past life -- and impressed his new team on kickoffs and field goal attempts alike this preseason.
Lambo's sample size is only four exhibition games long, though. Novak is an eight-year veteran who had three seasons of experience in the AFC West -- and that's what makes his release so downright shocking.