The Braves may turn their new ballpark into a theme park with a zip line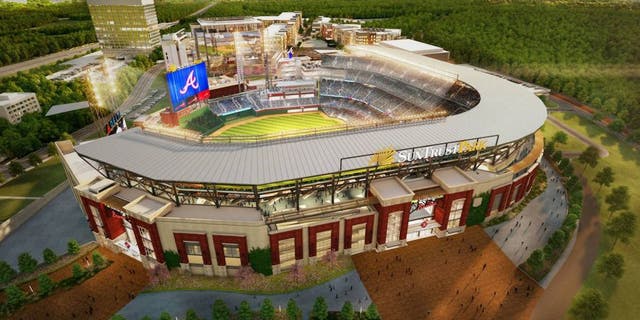 The Atlanta Braves are just one year away from opening their new home field, SunTrust Park. It's currently under construction but is expected to be as modern and eye-catching as any ballpark in baseball.
The Braves may have locked up that title on Monday by possibly adding a zip line. The report comes from AM 750 WSB Radio, which claims Braves executive vice president Derek Schiller said it's in the works.
According to the Atlanta Business Chronicle, the zip line would "most likely" be placed behind the video board in center field and would carry fans from one side of the concourse to the other. Seems safe, right?
While it sounds like a fun idea, it doesn't seem all that necessary. Yeah, it'd be cool to zip line across the park to get from one area to another, but is it worth the safety risk? Not to mention players would definitely be distracted by fans flying around in center field.
The logistics haven't been revealed and it's not even certain to happen, but the Braves are really shooting for the stars with this idea.