The Blue Jays' ambidextrous pitcher inspires a 'bobblearms' figurine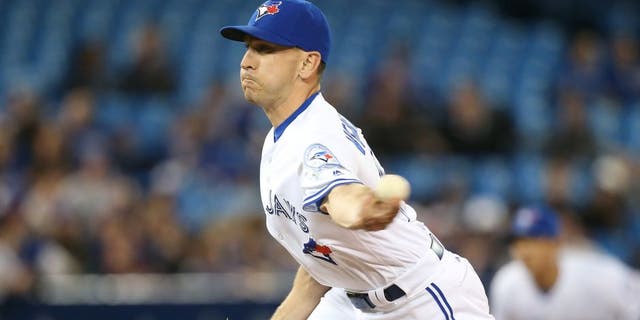 NEWYou can now listen to Fox News articles!
Toronto Blue Jays switch-pitching reliever Pat Venditte is Major League Baseball's version of a circus freak.
The 30-year-old righty and lefty came up in the Yankees organization before making his MLB debut in 2015 with the Athletics. The Blue Jays later plucked him off waivers and he's appeared in eight games for the club, using both arms at various times compiling a 5.19 ERA.
But the reason you're here, to catch a glimpse of that "bobblearms" toy that the Single-A Staten Island Yankees will give out to 2,500 fans, commemorating Venditte's 2008 debut that resulted in an actual rulebook modification.
And if you've never seen it, here's a look at Venditte's unique glove: