The biggest NASCAR storylines so far in 2017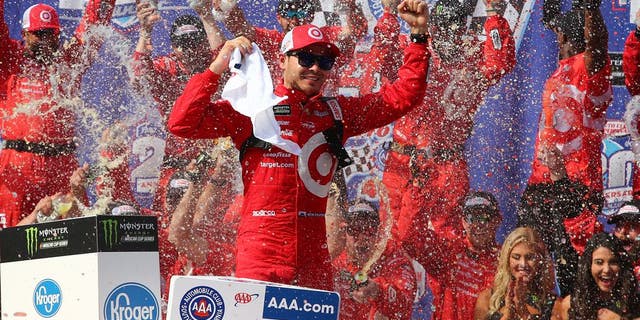 NEWYou can now listen to Fox News articles!
The 2017 Monster Energy Cup Series season has brought on a bunch of changes to NASCAR.
Seven races into the year, stage racing has provided a whole new mixture of hard racing and strategy that will increase in intensity as the season progresses.
NASCAR's youth movement has also been hard to ignore, as Kyle Larson and Chase Elliott continue to scorch the veteran drivers of the sport.
On top of that, Sunday's race at Texas Motor Speedway has offered a glimpse into what we should expect with future repaves as Atlanta Motor Speedway will likely be the next track to do so, sooner rather than later.
And let's not forget the biggest story of the week involving a new format and additional tire compound for the NASCAR All-Star Race at Charlotte Motor Speedway in May.
Wednesday night on "NASCAR Race Hub," Chad Knaus, Jeff Hammond, David Ragan and Regan Smith discussed which storylines are the biggest so far this season.
Russell LaBounty | , LAT Images www.latphoto.co.uk