The best future MLS rivalries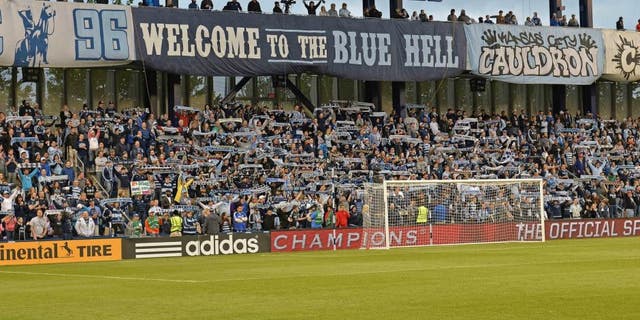 NEWYou can now listen to Fox News articles!
MLS has some pretty good rivalries, but it also suffers from being an exceedingly young league - you can only build so much hate and venom in 21 years. The Seattle Sounders and Portland Timbers have the advantage of their rivalry going back to the days of NASL, but everyone else just hasn't had the time to ramp things up quite yet.
The best rivalries - Cascadia, New York City FC vs. the New York Red Bulls, etc. - will only get better with time. But what about new rivalries?
MLS is still expanding, with plans to be at 24 teams in the next few years and 28 not long after. The league has made rivalries and putting teams in areas of the country where they can have natural rivals a priority, so with expansion comes new rivalries. Those will need time to mature, just like any other rivalry, but we know more teams are coming so what will be the next great rivalries in MLS?
LA Galaxy vs. Los Angeles FC
It didn't even take a full year for New York City FC and the New York Red Bulls to start hating each other. That one picked up quick, and back in the days of Chivas USA, the Galaxy managed to have a rivalry despite the Goats only masquerading as a professional soccer club.
Basically, throwing two teams in the same city is the easiest way to get a rivalry going. And as soon as LAFC launches in 2018, it's going to get heated in Los Angeles.
The Galaxy and LAFC are already throwing shade at each other and fans are already bickering on social media, which is pretty amazing seeing as LAFC doesn't even have a team or results or, well, substance yet. Once they add that, and LAFC will actually have something to galvanize them and the Galaxy a target to take aim at, the sparks will fly.
With the Galaxy in white and LAFC in black, both in gorgeous soccer-specific stadiums and the 13 million people of Los Angeles taking sides, this one is a gimme to be one of the best in MLS.
San Jose Earthquakes vs. Sacramento Republic
There was a time when the Earthquakes and Galaxy had a great rivalry, but it's really fallen off of late. The two are rivals because both teams need a rival more than anything else. But when LAFC comes into the league, the Galaxy will have their rival, really pushing the Quakes to the side.
What does that mean for the San Jose? Hopefully, the expansion team Sacramento Republic.
The Republic are already incredibly well-supported in USL and have been pushing for an MLS team, with a stadium deal already in place. They make for a natural expansion candidate and MLS has hinted that they are in position to get a team.
Once they do, you have a true Northern California rivalry. San Jose, with their history, against upstart Sacramento, with the type of fan support that has already blown away anything we had previously seen in USL. They packed their 8,000 seat stadium and then when they got a new 11,000 seat ground, they packed that too. When the Quakes and Republic have squared off before, in exhibitions or U.S. Open Cup, it has been heated. Now imagine them in the top flight of American soccer.
Just give Sacramento a team and let this rivalry cook, MLS.
Sporting Kansas City vs. St. Louis
The turnaround of Sporting Kansas City, from the laughable Wizards to the powerhouse they are now, is one of the best stories in MLS. Or really American sports. It's been an incredible ride and now Sporting appear to have everything you could want from a club - a gorgeous stadium, great support, an entrenched culture and, of course, trophies.
They are missing one thing, though: a rival.
It's tough for Sporting, in part because they don't have a club really close to them and in part because they've bounced between conferences. But a club in St. Louis could change that. The two cities are less than four hours apart by car and things got heated when Sporting met the USL's St. Louis FC in the U.S. Open Cup.
St. Louis has one of the best histories of soccer support in the country. All that's stopped them from getting an MLS team is ownership and a stadium, but the league has said they're making progress on that front. Get them a team and let that passion fly ... in the same stadium as Sporting's Blue Hell.
Orlando City vs. Miami
Orlando already has some of the best fans in MLS, packing the Citrus Bowl every week. It will only get better next season when they move into their new stadium. But they don't have a rival.
Miami could be that rival. It could be a true battle for Florida (sorry Tampa and Jacksonville) and lead to some epic bragging rights. That the two cities are driving distance from each other helps. Plus, if Miami wear pink like they should, the pink vs. purple would be an amazing look.
Of course, this is contingent on Miami actually getting an MLS team. Technically, they already have one. The league has awarded David Beckham's group an expansion team, but that's pending them lining up a stadium deal and that's looking less and less likely to get done each day.
If Miami falls through, Orlando could try to get a rivalry going with incoming Atlanta United FC, but that's not nearly as much fun.
Tuscaloosa FC vs. Borussia Auburn
PAWLLLLLL.
MORE FROM FOX SOCCER