The Bears draft party was in hysterics over the Mitchell Trubisky pick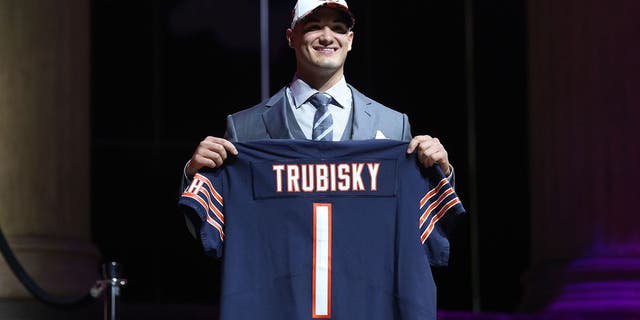 The Chicago Bears made the biggest headline in the early stages of theNFL Draft when they traded up one spot in Thursday's first round, from No. 3 to No. 2, flip-flopping with the San Francisco 49ers and giving up three other picks in the process.
What was it all for? Mitchell Trubisky, the quarterback out of North Carolina.
The news wassurprising, both because Trubisky is not widelyviewed as the type of sure-thing prospect to warrant the No. 2 pickand because the Bears just gave Mike Glennon a $45 million contract this past offseason to play that same position.
But for the true test of how this move went over, let's go to the fan shot:
That's a look via the NFL Network at the Bears official draft party in Chicago, where the move was received less than warmly. There were some mouths agape, some hands thrown in the air, and the highlight is definitelythe guy in the dress shirt yelling, "A quarterback?!" To be fair, the tables at the end of the clip seemed pretty happy about it. And why not? It can't get much worse.
For now, it's all puzzling, but it will be fun to see how this plays out. The Bears weren't exactly celebrated for signing Glennon, andnow they've added a second high-profile question mark to the mix. If Trubisky reaches his highest potential, dress shirt guy will be singing a different tune.
AP | Copyright The Associated Press. All rights reserved.