The Audible: Why SEC whiffed on coaching hires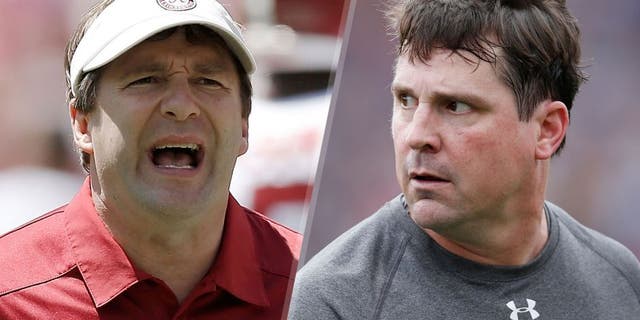 The ACC crushed its offseason hires by getting Justin Fuente, Mark Richt and others into the league. The SEC? Not so much. Clay Travis joins Bruce Feldman and Stewart Mandel to explain why the SEC whiffed with its new coaches at Georgia, South Carolina and Missouri.
Click on the embedded player above to listen to the podcast. You can also get every episode of The Audible delivered to you by subscribing on iTunes.
FULL PODCAST: Why Sarkisian has a good case to win millions from USC