The Audible: When will Bob Stoops leave Oklahoma for the NFL?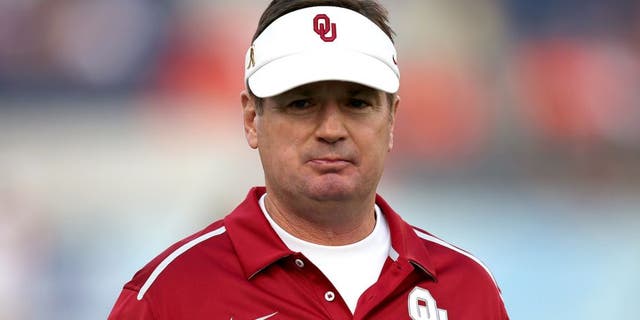 NEWYou can now listen to Fox News articles!
Head coach Bob Stoops of the Oklahoma Sooners is seen during the NCAA Russell Athletic Bowl between the Clemson Tigers and the Oklahoma Sooners on December 29, 2014 in Orlando, Florida. Clemson won the game by a score of 40-6. (Photo by Alex Menendez/Getty Images) Alex Menendez/Getty Images
On a new episode of The Audible, Bruce Feldman and Stewart Mandel answer a listener's question about Oklahoma coach Bob Stoops possibly being in play for the USC job and explain why that job doesn't make sense for Stoops, but he very easily could be pulled out of Norman by the NFL.
It's just a matter of timing.
Click on the embedded player above to listen to the clip. You can also get every episode of The Audible delivered to you by subscribing on iTunes.
FULL PODCAST: Why Steve Spurrier is getting a pass for quitting on his team