The Audible: Ole Miss has a Hugh Freeze problem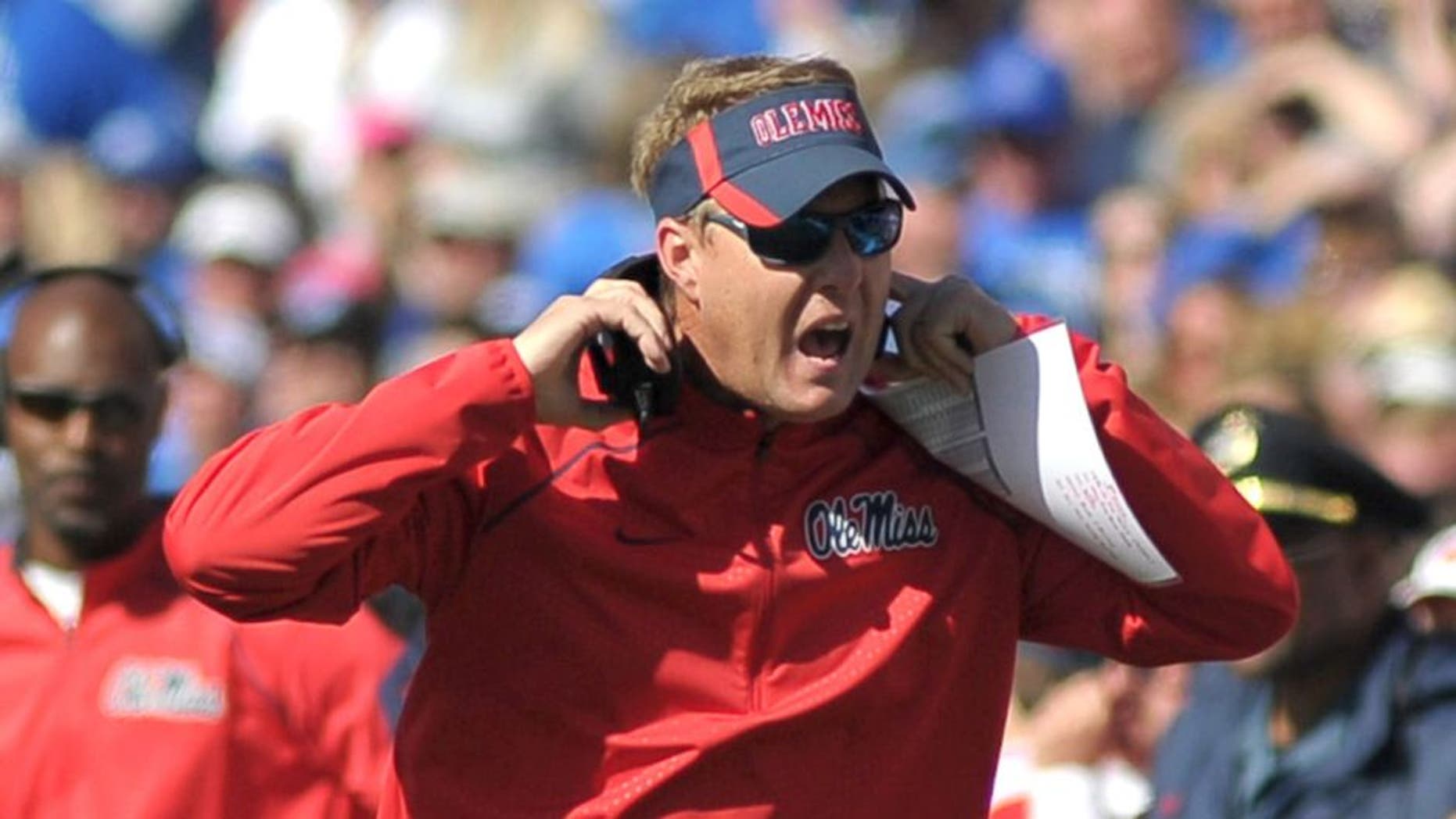 Oct 17, 2015; Memphis, TN, USA; Mississippi Rebels head coach Hugh Freeze during the game against the Memphis Tigers at Liberty Bowl Memorial Stadium. Memphis Tigers beat Mississippi Rebels 37-24. Mandatory Credit: Justin Ford-USA TODAY Sports Justin Ford
On The Audible with Bruce Feldman and Stewart Mandel, the guys discuss Ole Miss' latest discouraging loss and dissect why the Rebels keep showing promise before ultimately tripping up.
There's a huge difference between Ole Miss and the elite SEC teams, a gap Hugh Freeze has to close before he'll be considered a great coach.
Click on the embedded player above to listen to the clip. You can also get every episode of The Audible delivered to you by subscribing on iTunes.
FULL PODCAST: Why we should cut Michigan's poor punter some slack
CLIP: How Iowa is taking the whole Big Ten by surprise
CLIP: Alabama is still the best model for winning a national title