The Audible: Fiesta Bowl could have at least six NFL 1st-round picks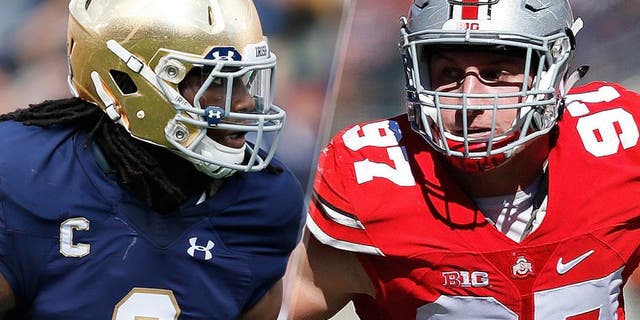 NEWYou can now listen to Fox News articles!
The Fiesta Bowl this year features Notre Dame and Ohio State, an exceptional game for college football fans. But there's also a good reason NFL fans should watch, too.
Bruce Feldman and Stewart Mandel discuss the handful of potential 2016 NFL first-round picks who will be squaring off on New Year's Day.
Click on the embedded player above to listen to the podcast. You can also get every episode of The Audible delivered to you by subscribing on iTunes.
FULL PODCAST: Baker Mayfield went off at Oklahoma's playoff press conference
CLIP: One key for Michigan State to take down Alabama
CLIP: Is Lane Kiffin finally ready to be a head coach again?