The 3 keys to victory at Martinsville Speedway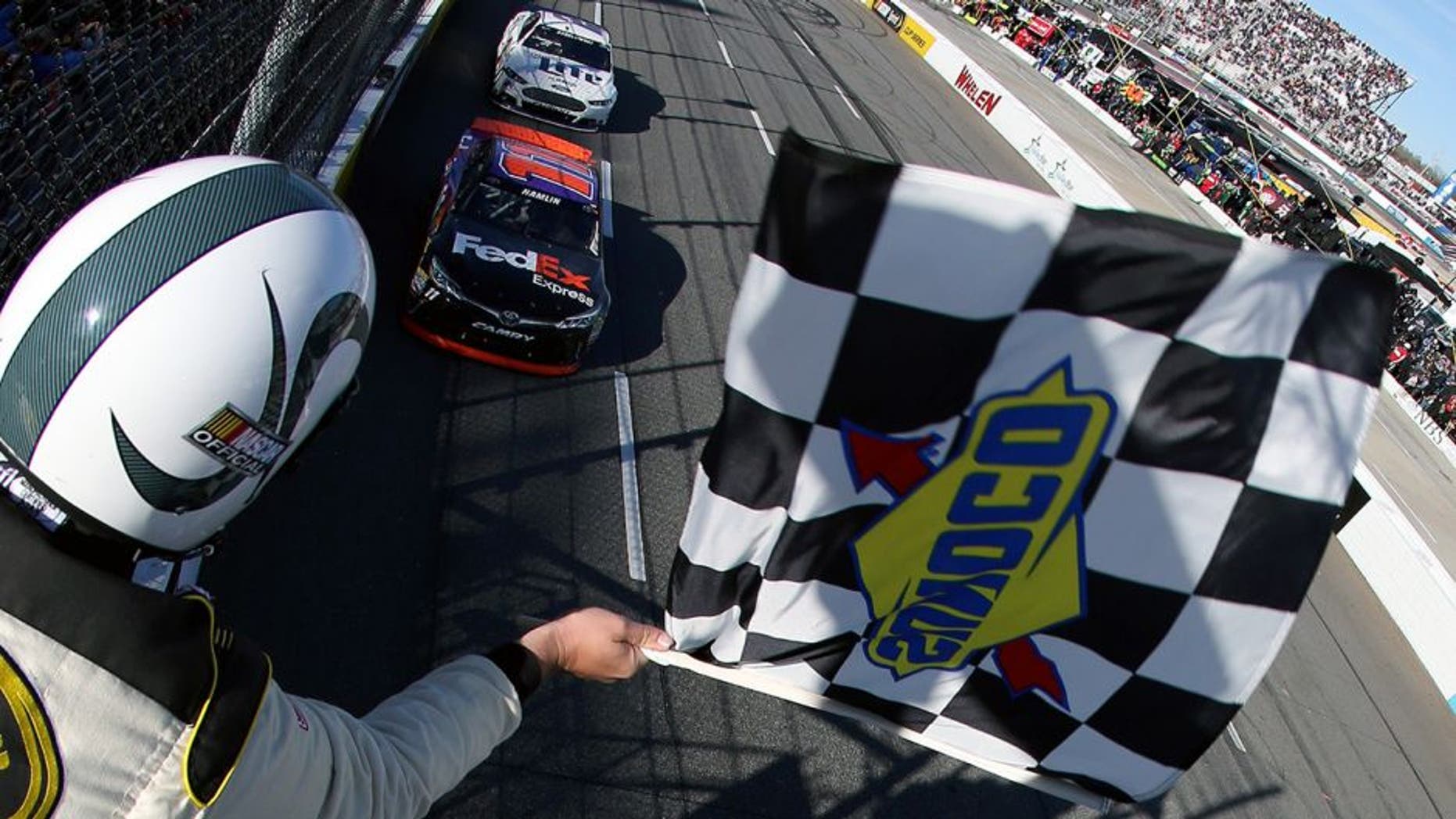 Martinsville Speedway is like any other piece of prime real estate in that its three most important attributes are location, location, location.
That's especially true for whoever wins today's STP 500 (FS1, 1 p.m. ET) at the legendary Virginia short track.
Location is going to mean everything in this race, and drivers will beat and bang on each other for 500 long laps to get it and keep it. For sure, the boys will be having at it.
And with that, here are today's three keys to victory, all of which are tied to locations.
3. TRACK POSITION -- Given that Martinsville is just 0.526 miles in length, the drivers at the rear of the field basically start the race half a lap down. Chances are the winner is not going to be someone who gets buried deep in the field.
If you have a fast car but are far back in the field, it's easy to burn your tires off and use up your brakes trying to get to the front.
It would be surprising if the driver who wins today will be outside the top 10 after, say, Lap 100. That's how important track position is here.
2. PIT ROAD --The Martinsville pits can be a nightmare. Contact on pit road is common and a single mistake can bury a driver. A slow pit stop at Martinsville can drop someone from the top five to the mid-20s in an instant.
But the real danger is getting a pit road speeding penalty, especially in the second half of the race. Restarting at the end of the field means rooting and gouging slower cars out of the way as you try to fight your way back to the front, which can lead to on-track contact and retaliation.
And that, in turn, can result in drivers wrecking each other. And even if you don't end up trading paint with other drivers, the odds of getting a pit road penalty and coming back to win are remote at best.
1. RESTARTS -- No matter where NASCAR races, restarts are critical. But they're especially important here, where space is at such a premium. The cars on the inside row on restarts have a distinct advantage in holding the line.
Conversely, the drivers who restart on the outside can easily lose half a dozens positions in the first lap as they look for a break in traffic to move down to the inside.
On top of that, restarts are prime opportunities for crashes. We saw that last October, when Brad Keselowski triggered a crash that took out Matt Kenseth, who later came back to wreck Joey Logano.
And we saw it in this race four years ago, when Clint Bowyer's impossible charge down the low groove on a green-white-checkered finish wrecked leaders Jeff Gordon and Jimmie Johnson, allowing Ryan Newman to steal the victory.
Expect a lot of contact in the late-race restarts. And expect whoever controls the final restart to win.