The 2016 Chase grid offers a little bit of everything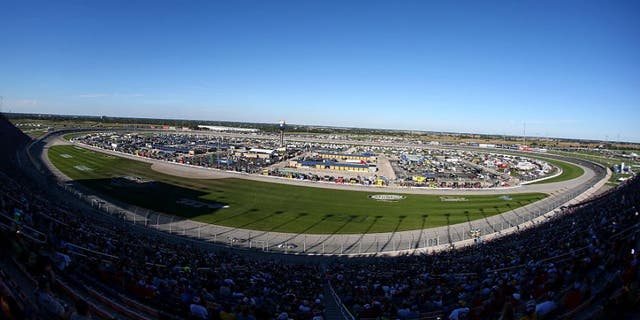 In the third year of a 16-driver Chase grid, there are a lot of interesting dynamics that will be in play starting on Sunday at Chicagoland.
For instance, we have four new drivers in this year's field. They are Austin Dillon and Kyle Larson, plus our two rookies Chase Elliott and Chris Buescher.
The last time we had a rookie in the Chase was Denny Hamlin in 2006.
We also have two new crew chiefs in their first Chase. Mike Wheeler is calling the shots for Denny Hamlin and the No. 11 team and Mike Bugarewicz is the head man for Tony Stewarts No. 14 Chevrolet.
The positive for both of them is that they've been lead engineers on championship teams before, so they are new but they aren't new.
We had four organizations that failed to get a car into the Chase. They are Roush-Fenway Racing, Richard Petty Motorsports, the Wood Brothers and JGT Racing.
This year's field is comprised of 14 NASCAR Sprint Cup championships among seven drivers. The other thing I think is truly amazing comes from the car owner side of things. We have five owners in the field that already have 24 NASCAR Sprint Cup championships.
So it is a really interesting mix for the 2016 Chase grid. Obviously the first two questions that fans are already asking are who is going to move on after the first round and who is going to be eliminated?
That's a huge question that no one can answer just yet. If they could, they better get their butt to Las Vegas and make a fortune.
I don't think it's 100 percent going to come down to performance. A big part of it will be luck and timing.
Who is going to miss the big wreck? Who is going to have a pit crew that is flawless stop after stop, week after week on pit road? It's going to be about not having a mechanical failure.
Those are all potential difference makers when it comes down to who keeps moving forward and who gets eliminated. Don't get me wrong, it' still about points racing.
Now sure, winning always solves a lot of issues, but we know a minimum of nine drivers are going to move forward into the next round on points. It's still a lot about points racing.
That part has never stopped. Every single point matters just as it did last year when it came down to whether Dale Earnhardt Jr. moved to the next round or whether Jamie McMurray did.
We have three completely different types of race tracks in the Chase. We've already been to two of them earlier this year. Ironically the No. 20 Toyota of Matt Kenseth won both those races. What's interesting is we start the Chase at a track we haven't been to this year as this weekend we are at Chicagoland.