That magical feeling leaves Phil Mickelson at the Masters, former champ might miss the cut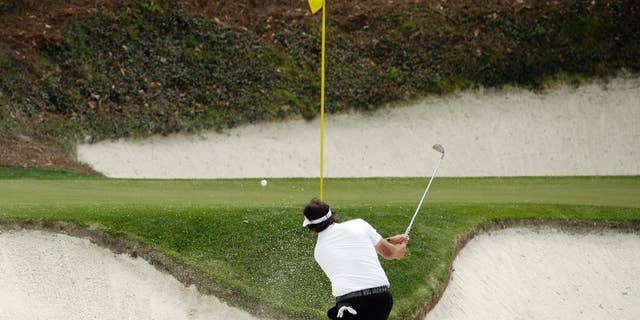 AUGUSTA, Ga. – Phil Mickelson might be watching the final two rounds of the Masters from home for the first time in 17 years, and won't be hard to figure out why — two triple bogeys.
The one on No. 7 in the first round when he was chipping from about 30 feet away. Then the triple bogey on No. 12 in the second round Friday when he went bunker to bunker to bunker before he could get on the green.
Mickelson had a 1-over 73 and was outside the cut line when he left Augusta National.
He says his recent injuries weren't a problem. Mickelson was worried coming into the Masters that he wasn't mentally sharp, and that he was capable of making a big number. That's just what he did.