Texas Tech going up against former star QB of its own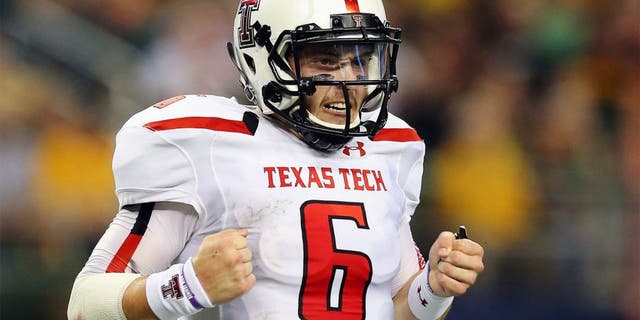 NEWYou can now listen to Fox News articles!
Mayfield used to star for the Red Raiders. Ronald Martinez USA Today Sports
Baker Mayfield used to play quarterback at Texas Tech, and now he's in a starring role for the Oklahoma Sooners.
So how is Mayfield viewed in Lubbock, Texas? Kliff Kingsbury, for his part, doesn't care.
"That whole talk is something I'm gonna stay away from this week," Kingsbury said. "I'll focus on the game and two really good teams going at it."
Some insist there is no bad blood, while others subtly hint that there is some tension. It depends on who you ask.
"I know some people miss him and wish he was here because he's doing so well at OU," said 20-year-old Texas Tech student Jake Vella. "Some are kinda mad at him because he left the way he did."
(h/t The Daily Oklahoman)