Texas A&M shows off their ability to produce NFL offense (PHOTO)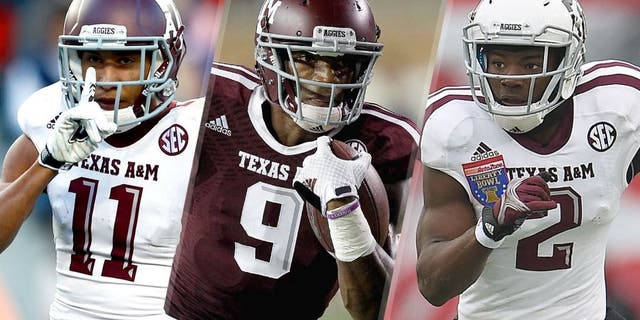 Play on the offensive side of the ball? Want to make it to the NFL? Texas A&M knows what it takes to get you there.
The Aggies recently tweeted out this graphic that's sure to turn some heads in recruiting:
Five of the players in the photo were first round picks: Johnny Manziel, Luke Joeckel, Mike Evans, Jake Matthews and Cedric Ogbuehi.
While the photo isn't the most recent A&M offense to hit the field, it's still very impressive and sure to be used often by the A&M coaches as they hit the recruiting trail this season.