Texas A&M defenders already feeling Chavis' impact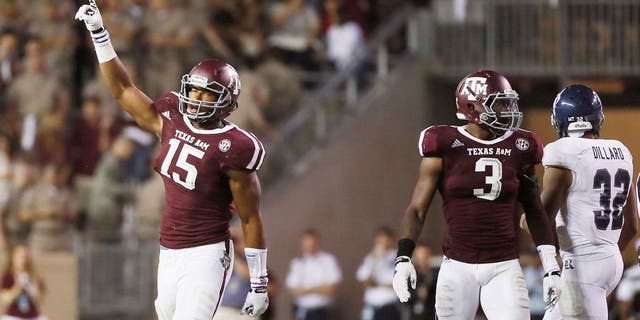 One of the biggest coaching hires of the offseason was on the assistant level, as Texas A&M pried longtime defensive coordinator John Chavis away from LSU. And while Chavis and the A&M defense have only just begun getting acclimated to each other in fall camp, the Aggies are already feeling his impact.
Myles Garrett, a sophomore defensive end and preseason All-American who is expected to be Texas A&M's best player on defense, told the media at practice last week that he has already noticed an increased emphasis on aggressiveness.
"I felt like our defense wasn't set for me to attack as much (last year)," Garrett told reporters. "Now that Coach Chavis has come here, we're just going at the ball full-speed."
Additionally, senior defensive end Julien Obioha told the Houston Chronicle that Chavis is setting the expectations high for a Texas A&M defense that has been among the worst in the conference the past few seasons.
"Coach Chavis said, 'We're here to win championships. We have the talent and pieces to do it right now,'" Obioha told the Chronicle.
If that wasn't motivation enough, Chavis recently hosted a cookout at his house -- exclusively for the defense -- for the players to bond, get comfortable with him and "have fun."
Check out the video below:
If Chavis makes as big an impact during the upcoming season as he has so far in his short time in College Station, Texas A&M will be a very intriguing team.