Texas A&M coach says Heisman winner Manziel glad to be back in huddle after media blitz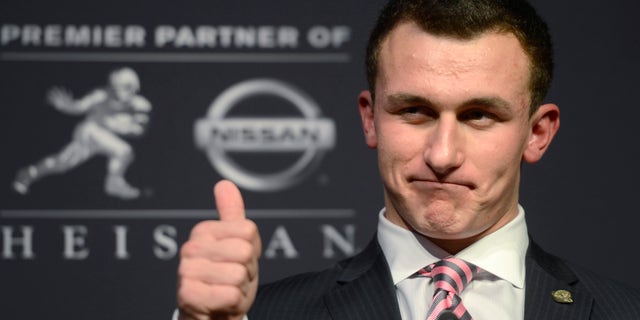 Johnny Manziel is ready to get back to doing the things that helped him earn his nickname, the Heisman Trophy and a host of other major awards.
Texas A&M coach Kevin Sumlin says the freshman quarterback known as Johnny Football is ready to play again after a "Tonight Show" appearance this week with Jay Leno and the David Letterman show last week.
Sumlin said Wednesday that Manziel can get back to just being with his teammates and practicing. He said Manziel looked excited to be "off the circuit" and back in the huddle.
The Aggies play Oklahoma in the Cotton Bowl on Jan. 4.
Manziel didn't speak to the media as A&M's quarterback until Nov. 26, two days after the regular-season finale.