Texas A&M athletic director Eric Hyman resigns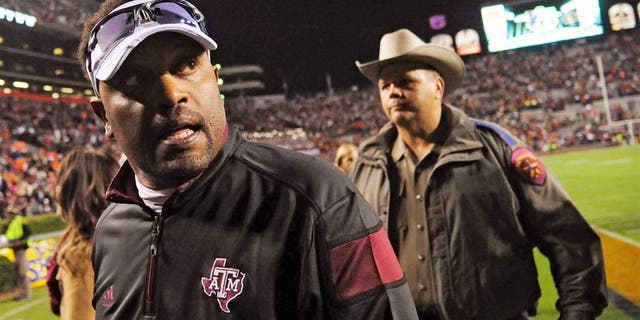 NEWYou can now listen to Fox News articles!
Only one day removed from giving Aggie head coach Kevin Sumlin a vote of confidence, Texas A&M athletic director Eric Hyman has resigned from his job in College Station. Hyman was hired in 2012, just after A&M joined the SEC.
The move is the latest in a series of events that have turned the A&M into a laughing stock of sorts in the college football world.
Hyman released the following statement upon his resignation:
"I appreciate my time here at Texas A&M University and I am proud of our student-athletes' achievements both on the field and in the classroom. The best part of an AD's job is forming wonderful relationships with student-athletes, colleagues, former students and Texas A&M has been no exception. I will always value my time here and the friendships I have made with Aggies. I wish Texas A&M University nothing but continued success."
Where Texas A&M goes from here is anyone's best guess, but it appears the Aggies have already settled on their next candidate for the job. The question is, who would want to come to the circus that is A&M at the moment?