Texans standing pat at running back for now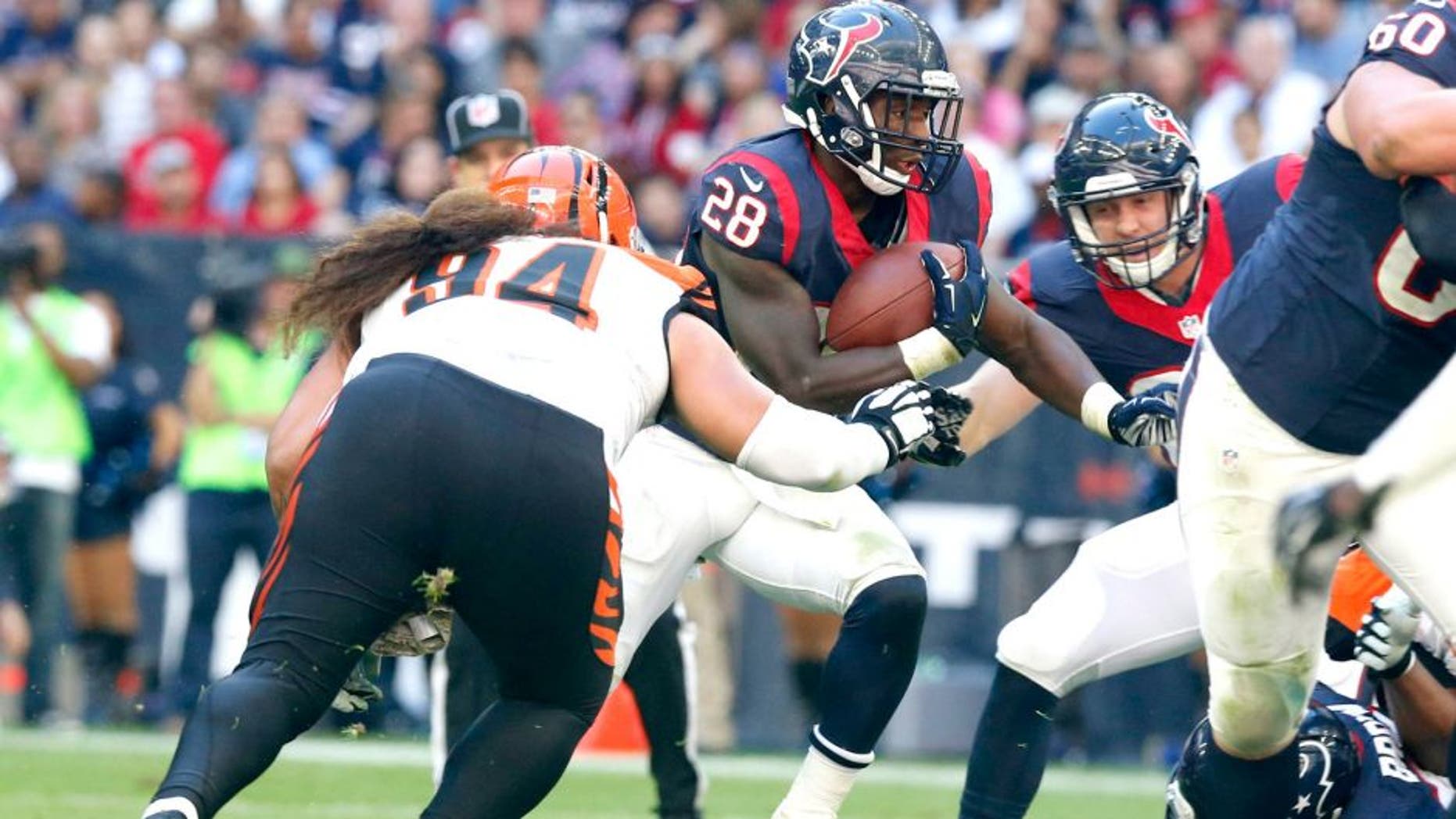 The Houston Texans have been without running back Arian Foster since the Pro Bowler injured his groin last week, and though they've auditioned a few replacements, the team has yet to sign another back to roster.
The Texans, who will use Alfred Blue as Foster's primary replacement, also have Chris Polk, Jonathan Grimes and rookie Kenny Hilliard at the position. Fullback Jay Prosch is an option as well.
Head coach Bill O'Brien said the Texans plan to stick with what they have, at least for the short term.
"Yeah, I think right now we're pretty satisfied with what we're looking at right now," O'Brien said, via the Houston Chronicle. "I think there is a bit of a numbers issue maybe body-wise when you look at it, but we're not in a situation here where we just want to bring anybody in off the street just to have numbers. We can do a lot of different things offensively.
"You can see some of the things we're doing out there today. We put different guys back there, maybe guys that aren't necessarily running backs that are playing that position for us. We have a diverse enough scheme where we can mix and match, and with that position right now, I like the way those guys are working."
Though the Texans brought in former Saints running back Pierre Thomas for a visit last week, the two sides couldn't agree on a contract. Houston also auditioned veterans Joe McKnight and Ben Malena, but passed on both as well.
O'Brien said he's looking forward to what Houston's current group of backs can do in the preseason.
"I think all those guys are doing well, I really do," O'Brien said. "I think if you look from top to bottom there, I think they're all pretty even, they all do different things. Alfred's had a good camp, Grimes has had a good camp, Kenny Hilliard, Chris Polk, the last three days has really done some good things. I think Jay Prosch is one of the more improved guys on our team, he's had a good camp. We're happy with that position."
(h/t Houston Chronicle)
Photo credit: Matthew Emmons/USA TODAY Sports