Texans place QB Tom Savage on injured reserve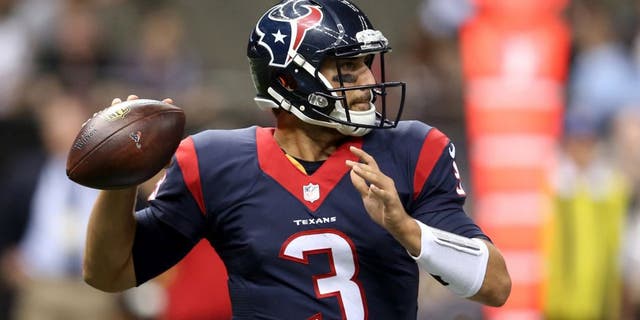 Houston Texans second-year quarterback Tom Savage is expected to miss 'significant time' after suffering a shoulder injury in the team's final preseason game Thursday against the Dallas Cowboys.
Texans head coach Bill O'Brien said Savage's injury will not likely require surgery, but the third-string quarterback is being placed on injured reserve for the 2015 season.
Houston had planned to keep three quarterbacks on the roster, and are reportedly planning to sign Zac Dysert to replace Savage for practice squad reasons after he was waived by the Chicago Bears, according to ESPN's Tania Ganguli.
Savage was the Texans' fourth round pick in 2014 out of Pittsburgh, and has been kept on the roster in a mostly developmental capacity.
Follow Shawn Ramsey on Twitter: @ShawnPRamsey
MORE FROM FOX SPORTS SOUTHWEST:
- PHOTOS: Cowboys Cheerleaders Auditions
- Ranking NFL's 2015 Starting Quarterbacks Youngest to Oldest
- Ranking NFL quarterback salaries
- Oldest player on every NBA team
- College football's highest paid coaches in 2014