Texans' defense avoids getting caught up in hype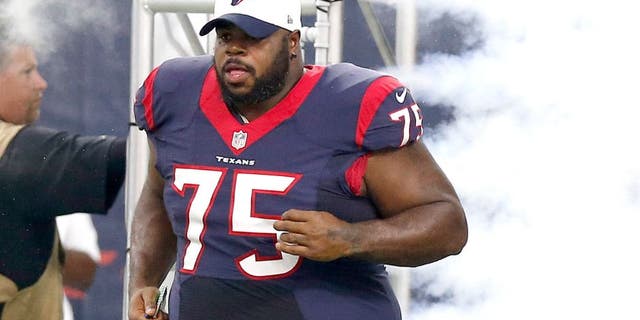 NEWYou can now listen to Fox News articles!
The addition of nose tackle Vince Wilfork and the return from injury by former No. 1 overall pick Jadeveon Clowney to an already formidable unit led by 2014 Defensive Player of the Year J.J. Watt, gives the Texans, on paper at least, the potential be one the league's top defenses.
Wilfork, though, who joined the Texans after winning two Super Bowls during his time with the New England Patriots, cautioned that expectations mean nothing if the team fails to perform.
"Well, I mean on paper, we're pretty stacked, but I've been around some teams where we were pretty stacked on paper and really couldn't get it done," Wilfork said, per the Houston Chronicle. "I think the biggest thing for us is each day to get better, to put all the pieces together, to compete at a high level, just trust one another, play with good fundamentals. That's what training camp is all about. It's kind of getting the fundamentals of stuff down, getting the base packages done, getting good at technique, just little things, then the little things add up to big things.
"As long as we do that, and as long as we attack each day to win, that's the key, attack each day to win, I don't care what situation (head coach Bill O'Brien) puts us in in practice, we have to be able to win that day. As long as we do that, I think we'll be OK, I definitely do."
Watt agreed with Wilfork, saying the defense can't fall victim to being overconfident based on the personnel they have on the field.
"We don't play games on paper," Watt said. "We have to go out there and we have to execute. We have to go out there every single day and be the best that we can be. It's one thing to look great on paper, it's another one to go out there and prove it every day. That's what our defense is working to do."
(h/t Houston Chronicle)