Texans DB Charles James plays RB, has 73-yard TD nullified by penalty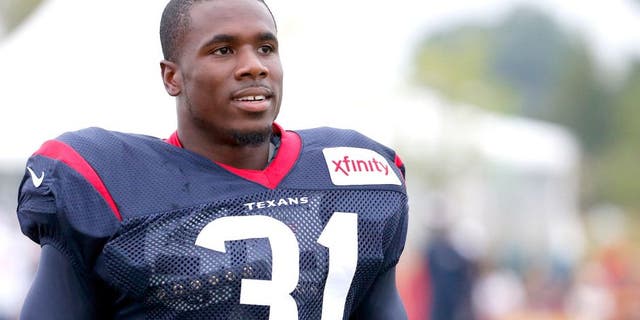 Houston Texans cornerback Charles James had a brief moment of glory in Sunday's preseason game against the New Orleans Saints.
James, an undrafted cornerback who has played in reserve duty, got an opportunity to show off his versatility at running back. He didn't disappoint.
Coach Bill O'Brien and general manager Rick Smith discussed giving James a chance to play running back, which was highlighted on HBO's "Hard Knocks."
The second-year standout almost delivered, breaking off a 73-yard touchdown in the fourth quarter, which was nullified by a penalty. Several Texans ran to the end zone to celebrate with James despite the play being called back.
James, who was undrafted out of Charleston Southern last season, has been building a compelling case to make the team's 53-man roster.