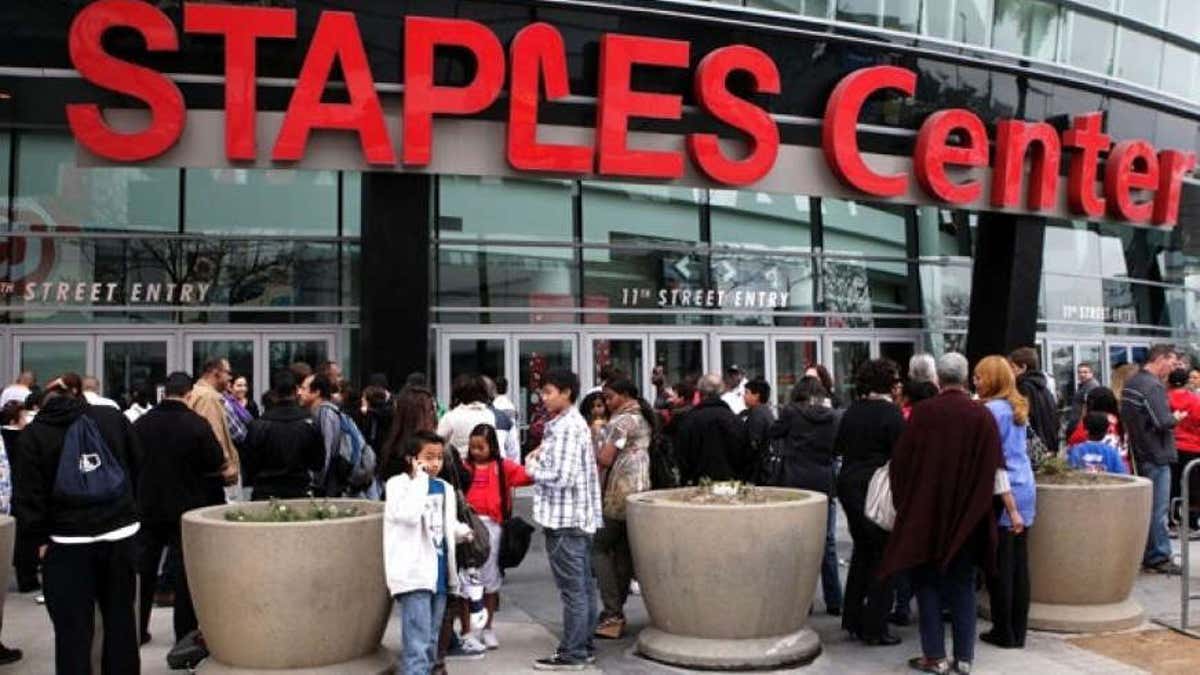 "You are all going to [expletive] die tonight, you filthy Americans," an anonymous caller told the LAPD just before a Lakers-Clippers game in January, describing a detailed plan to "slaughter the patrons", according to a search warrant obtained by TMZ.
No attack was carried out at the Jan. 29 game; however the caller made some chilling threats of violence:
●— "Several people in the crowd seated strategically have explosives strapped to their chest and explosives in their shoes."
●— "Some of them are also strapped with Glock 18, have guns and will shoot any patron that may come in their path. We are doing this for Allah and for Jihad. We are going to slaughter the patrons of tonight's Lakers/Clippers game and there is no one that can stop us."
●— "We have people hostage in some of the bathrooms already and we shot one in the knee cap. You are all going to [expletive] die tonight, you filthy Americans."
Staples Center screens fans with metal detectors and bomb-sniffing dogs and conducts bag checks. However, a man with a knife made it to the court before being arrested in 2011.
The LAPD tells TMZ that the threat is being investigated and there are no suspects yet. A spokesman for AEG, which operates Staples Center, said their policy is to not comment on security issues, and that arena management follows any directives from LAPD, in addition to conducting security meetings before each event.