Terminally ill woman fulfills dream and plays in college basketball game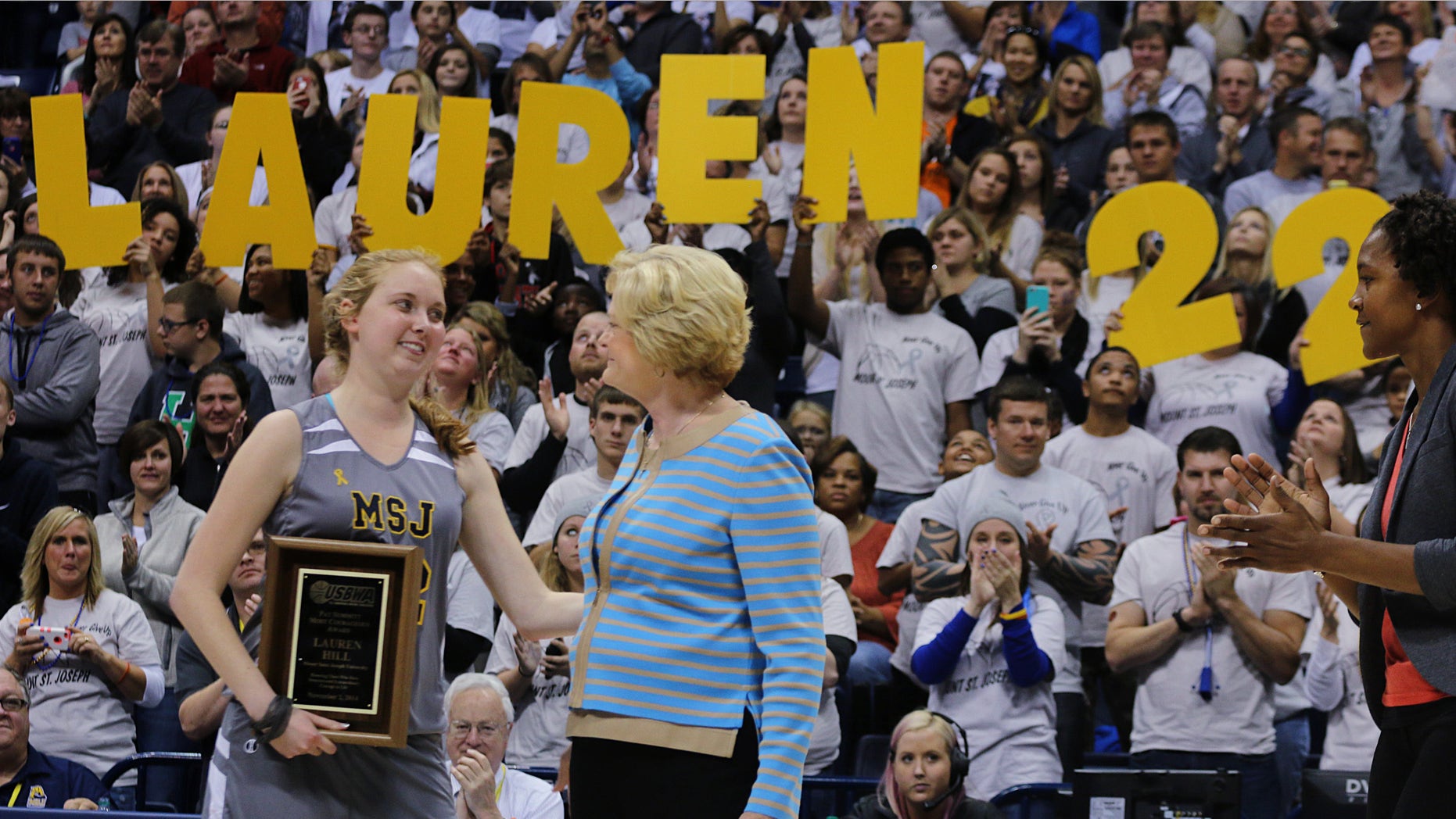 Usually an NCAA Division III women's college basketball game does not garner much attention, but for Mount St. Joseph's freshman Lauren Hill, it was more than just a game. It was a dream come true.
Hill is battling Diffuse Intrinsic Pontine Giloma, an inoperable brain cancer. With her days narrowing, all she wanted to do was play basketball and Sunday she did just that.
On the team's first play of the game against Hiram College, the team ran a place called, "Lauren's Layup." Cutting inside, Hill received the pass and completed the layup for her first collegiate points of her career, Fox Sports Ohio reported.
The crowd immediately began chanting her name as Hill's teammates mobbed her at half court holding up 22 on their fingers, Hill's jersey number.
"It's a dream come true to play on the college court," she said in a TV interview. "And it was so thrilling to be able to get there and put my foot down, and just feel the roar of the crowd and the vibrations of the floorboards. I just I love it so much."
Her day was not over. Hill got a second opportunity to score later in the game. Coming off a screen, Hill received the ball and took a shot, but missed. She had the presence of mind to follow her shot and dropped the follow-up in the basket for her fourth point of the day.
Hill finished with four points on 2-of-3 shooting.
"Both baskets were good," Hill said on her day. "The first basket was good, and I was happy I made it on the first try. The second basket was even more awesome because I made it with my right hand, which is the hand I have been having difficulties with, and I was strong enough to get it up there."
Mount St. Joseph won the game, 66-55.
Off the court, Hill is helping raise money for cancer research with The Cure Starts Now.