Terminally ill Leicester City fan says Foxes' title run is keeping him alive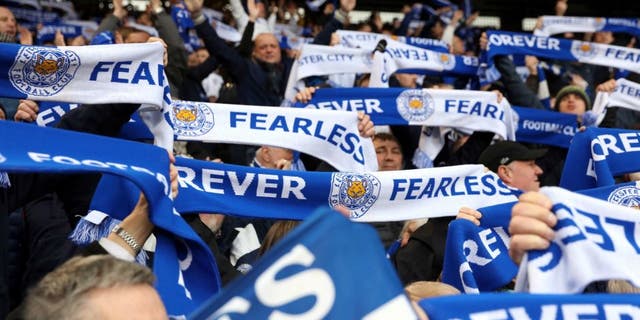 Twelve months ago, doctors told Tony Skeffington he had four weeks left to live. Today, the 51-year-old Leicester City fan is still fighting, and he's giving the credit to his Premier League leading Foxes.
Ever since being diagnosed with appendiceal cancer last March, Skeffington has defied all expectations, just as Leicester City have. This time last year, the Foxes were still bottom of the league and odds-on favorites to get relegated. But Leicester won seven of their final nine games to seal one of the most improbable survivals in Premier League history. We all know what's happened since then.
To Skeffington, Leicester's miraculous turnaround and charge atop the EPL has been the catalyst to his own perseverance.
"Watching Leicester come back from their relegation fight last season and seeing how well they're doing this season is helping me fight this," Skeffington told The Sun's Dream Team FC. "When I was given four weeks to live last year they picked themselves up -- and I picked myself up. Having something positive to concentrate on makes you feel good."
Better yet, he and his wife Donna have made some serious coin off Leicester, too, recently cashing out a $20 bet on Leicester winning the league for $35,000!
"I am more concerned about the team winning than the money," Skeffington says, knowing he still faces talls odds to even see the season out. "My situation is grim now. If the latest chemo they are going to try doesn't work, I may only have a matter of weeks. But I am remaining as positive as I can and I am hoping to stay around long enough to see Leicester win the title."
With seven weeks to go and Leicester maintaining their five-point lead thus far, we can only hope that the Foxes finish their fairy tale. And that Skeffington can bear witness.