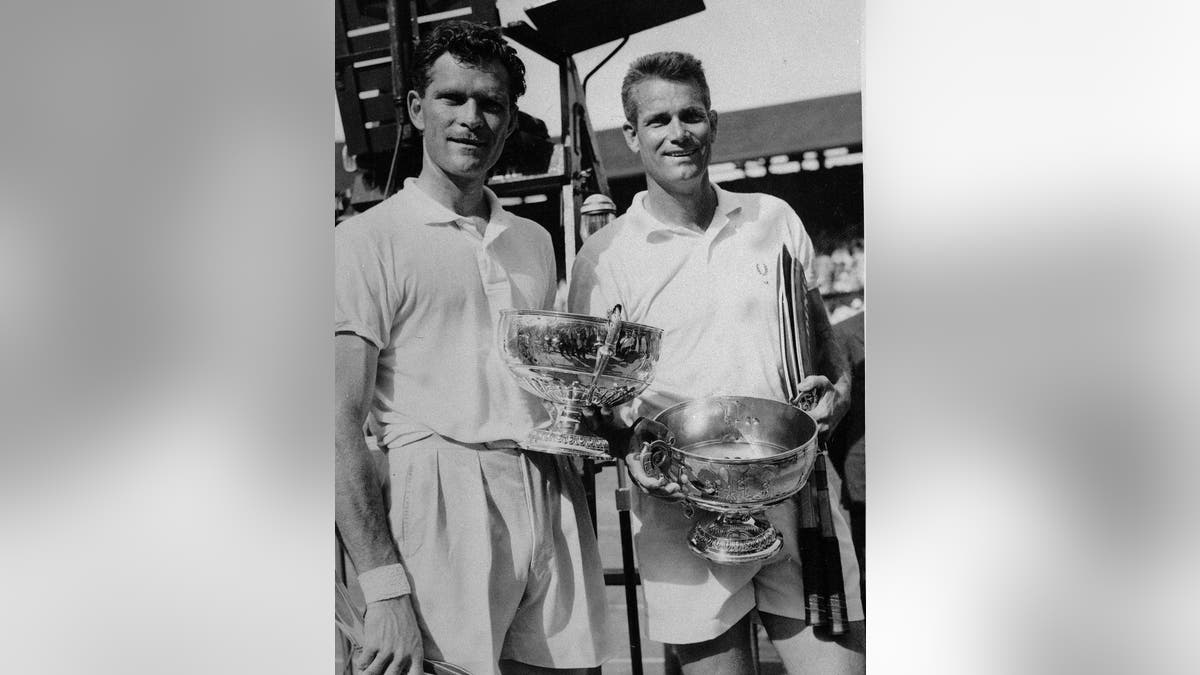 MIAMI – Gardnar Mulloy, a member of the International Tennis Hall of Fame who won 129 U.S. national titles, has died at age 102.
His wife, Jackie, says the longtime Miami resident died Monday night.
Mulloy won five Grand Slam doubles titles, was ranked No. 1 in the United States in 1952 and started the University of Miami tennis program. He swept United States Tennis Association grand slams in three age groups: 45s, 70s and 80s.
Mulloy, who served in the Navy during World War II, was 31 when the war ended, and his tennis career had barely begun. At age 43, he won the Wimbledon doubles title with Budge Patty and helped the U.S. Davis Cup team reach the final.
He played competitively into his 90s and would have turned 103 on Nov. 22.