Tennessee RB takes out an entire table of Gatorade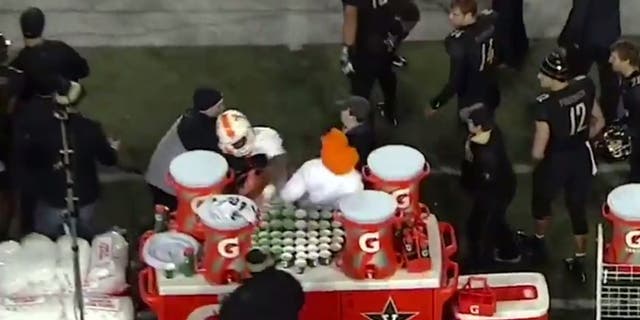 Tennessee Volunteers running back John Kelly was unable to stop his momentum after being shoved out of bounds and he crashed into a Gatorade table on the Vanderbilt sideline, sending dozens of cups tumbling to the ground.
Tragic. The Commodores would regroup, rehydrate, and go on to stun the 17th-ranked Volunteers 45-34.