Tennessee DB Gaulden out for season with fractured foot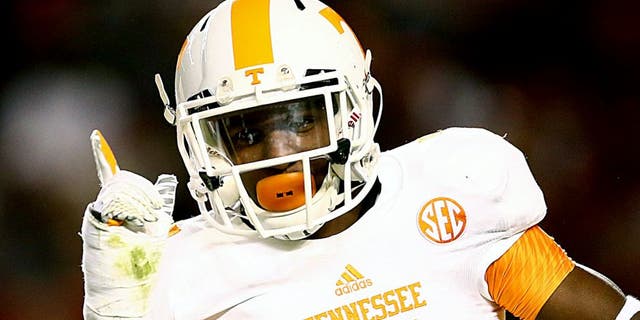 Tennessee defensive back Rashaan Gaulden has a broken foot and will miss the season.
Volunteers coach Butch Jones announced the severity of Gaulden's injury on Saturday, saying the sophomore got ''tripped up'' during a punt return drill. Gaulden joins guards Marcus Jackson and Austin Sanders likely lost for the season because of training camp injuries.
Gaulden, from Spring Hill, Tennessee, has seven tackles last season. He'd been working as the Vols' first-team nickel back at training camp.
Cornerback Cam Sutton is switching his uniform number from No. 23 to Gaulden's No. 7 to honor his injured teammate. Sophomore guard Jashon Robertson has taken a similar step by changing his number from No. 73 to Jackson's No. 75.