Tennessee coach Butch Jones has plenty of holes to fill on offensive and defensive lines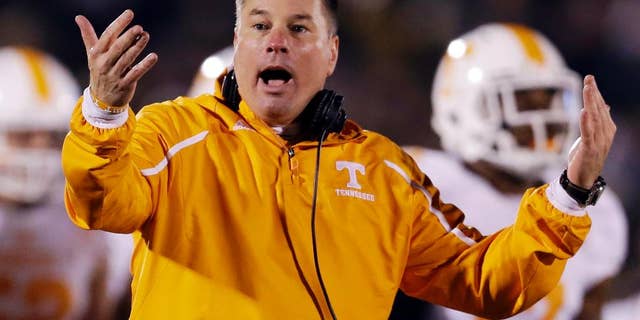 KNOXVILLE, Tenn. – The big difference at Tennessee this spring is how much has stayed the same.
Tennessee coach Butch Jones opens spring practice Friday with the same coordinators and position coaches he had last year. That continuity is a major step forward for a program marked by instability since Phillip Fulmer's 2008 exit.
When Jones took over at Tennessee, he was the Volunteers' fourth coach in six seasons, not including Jim Chaney's one-game stint as interim coach. Some of last year's seniors went through four different position coaches.
Jones' staff has plenty of work ahead.
Tennessee must replace all of last year's full-time starters on the offensive and defensive lines. Jones also must select a quarterback and find a new kicker and punter before the Aug. 30 opener with Utah State.