Tennessee cancels classes for football season opener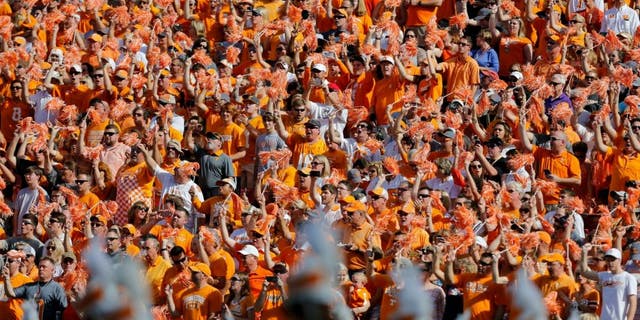 NEWYou can now listen to Fox News articles!
The University of Tennessee is canceling its classes and closing most campus offices on Sept. 1 to make way for the Volunteers football season opener against Appalachian State, the school announced Tuesday.
"This is necessary to accommodate the traffic, parking and security measures that accompany game day," a news release stated.
The home game was moved to Sept. 1 last month to accommodate network needs, and will air on the SEC Network that Thursday at 7:30 p.m. ET.
"I believe that everyone involved in the ongoing collaboration that led to this logistical conclusion feels good about the fact that we were able to meet our collective priority to not interrupt the academic schedule on that Thursday," Tennessee athletics director Dave Hart said in a statement. "We look forward to the exciting opportunity to represent our conference on the SEC Network to open the 2016 season on the first night in September."
It's not a completely free day for Tennessee students, however; a day will be added to the academic calendar to make up for this holiday at the end of the semester.