Teamsters look to loan union muscle to UFC, citing lower pay for women fighters
No one needs to hold a benefit for Ronda Rousey, the charismatic face of the Ultimate Fighting Championship's women's division who makes nearly $200,000 per fight, but the relatively meager pay of the women on the other end of her punches have the Teamsters looking to unionize the UFC.
In addition to the pay gap between Rousey and her fellow female fighters, the major union, as well as Culinary Workers Local 226 of Las Vegas, note that women in general get paid half what the UFC's men get, and also receive a smaller piece of the endorsement pie. The labor groups say the sport's exploding popularity make this the perfect time to strike.
"We have been surprised to learn how poorly these professional fighters are treated in [Mixed Martial Arts]," said Chris Griswold, secretary-treasurer of Teamsters Local 986. "We want to help them improve conditions for themselves and raise standards for the sport."
"If they don't get the headline fighters to join, their chances of unionizing diminishes significantly."
Athletes in other sports, including football, baseball, basketball and hockey, are unionized or represented by players' associations that bargain collectively and have standing with the National Labor Relations Board. In the case of the UFC, the Culinary Workers represent employees at hotels and casinos in Las Vegas, where the UFC is based, while the South El Monte, Calif.-based Teamsters Local 986 is the largest union local in the western U.S. and represents workers in a wide variety of fields, including hotel and casino employees.
The unions jointly created a website, Fightersagenda.org, which claims in a post called "Women Fight Cheaper" that after reviewing information dating back to November 2012 -- when the women's division was created -- until January 2015, a woman fighter pulled in $37,476 per fight on average compared to $61,691 by men.
The UFC dismissed the unions' push in a statement, calling it their "newest brazen tactic in a failing effort to organize culinary workers at a Las Vegas casino." It was an apparent reference to bad blood between the UFC's primary owners, Frank and Lorenzo Fertitta and Culinary Local 226, which has previously sought to unionize workers at the Station Casinos, which the couple owns.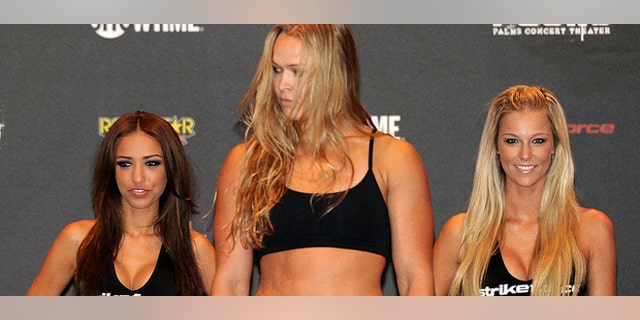 "It is extremely duplicitous that the same labor union that has spent years demeaning UFC athletes, denouncing the sport of mixed martial arts and doing everything possible to keep MMA out of New York, is now claiming to care about the interests of athletes in the UFC," the statement said. "We are proud of our relationship with all athletes who have entered into contracts with the UFC, and we are proud to produce a product that is enjoyed by millions of fans around the world."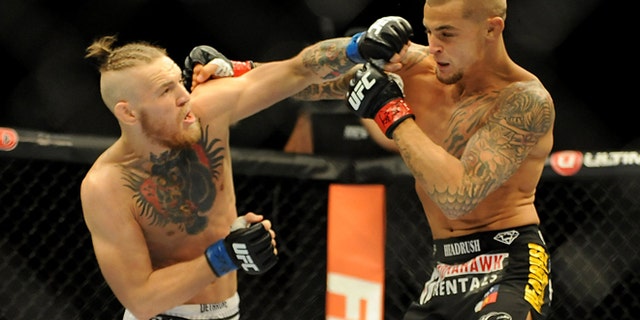 Local 986, which represents about 17,000 members in Southern California and Nevada, told The Las Vegas Review-Journal that fighters approached them to unionize, but did not name any fighters. If the organization drive is to succeed, it will require a push from the headliners, such as Rousey and popular men's fighters like Demetrious Johnson and Conor MacGregor, said Warren Zola, an adjunct professor of sports law at Boston College.
"If they don't get the headline fighters to join, their chances of unionizing diminishes significantly," Zola said.
The undefeated Rousey-- who made the Forbes' top-ten list of highest-paid athletes -- is quickly becoming a household name. She appeared in the "Sports Illustrated" swimsuit issue, landed a recent endorsement for the Carl's Jr. restaurant chain and is in the running for the lead role in the upcoming superhero movie "Captain Marvel."