Teammates view C Nick Mangold as irreplaceable for the Jets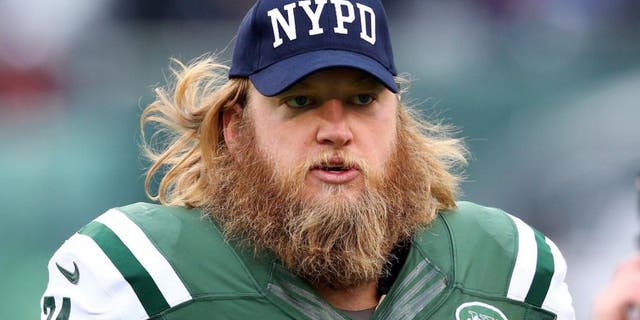 Nick Mangold is not only a great center, but he brings a huge veteran presence to the locker room and the field. Brad Penner USA TODAY Sports
When Nick Mangold went down and remained on the turf for several minutes late in Sunday's game, the New York Jets were forced to hold their collective breath. He's not a flashy wide receiver or a playmaking defensive back. He's a reliable, consistent, and durable center, and a key part of the entire team.
Over the course of his 10-year career, Mangold has started all but three games for the Jets. That kind of consistency isn't easily found, and his teammates aren't shy about sharing their appreciation for Mangold.
"I don't think anybody can replace him," guard Willie Colon said via Rich Cimini of ESPN. "Nick is our field general just as much as Fitz is. He's everything for us. He's pretty much a coach on the field. His value is huge."
It's unclear if Mangold will be forced to miss any time due to the neck injury, but the Jets got a bit of good news on Monday. His X-rays came back negative and has been diagnosed as having a sore neck, but it doesn't exactly mean he'll be available on Sunday.
Obviously, replacing the centerpiece of the offense won't be easy for the Jets, but they have the veteran leadership to overcome a potential loss.
MORE NEWS: Want stories delivered to you? Sign up for our NFL newsletters.