Team USA trailing Australia at halftime sparks KD jokes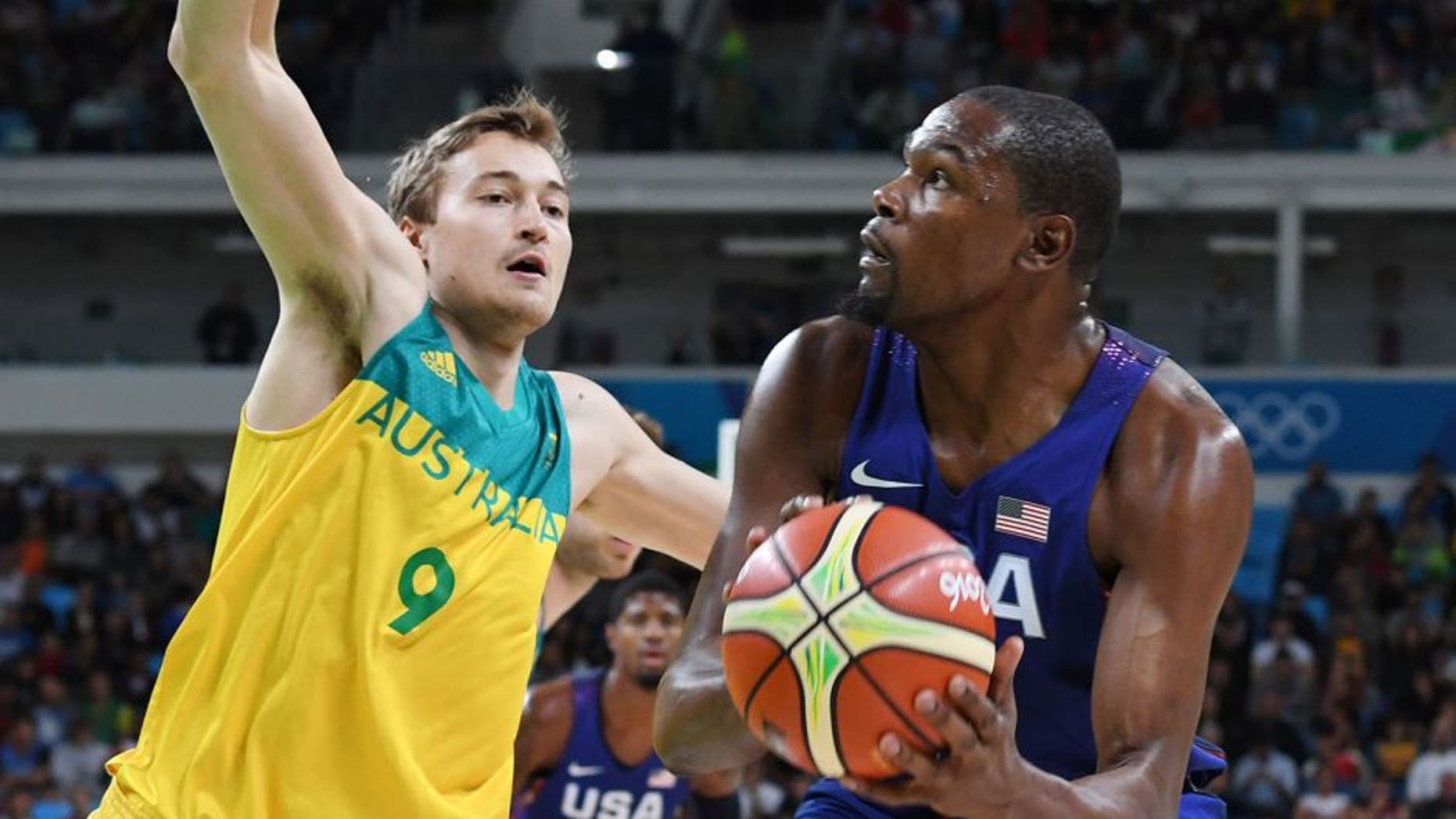 UPDATE: Team USA pulled it out, 98-88.
So Team USA trailed Australia by five at halftime on Wednesday in Rio -- the first time they trailed at the half since 2004 -- and people reacted about how you'd expect on Twitter.
Starting with the Kevin Durant jokes.