Team Penske drops appeal of Paul Wolfe's suspension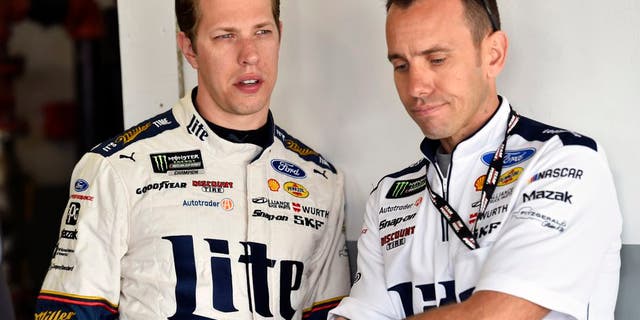 The on-again, off-again suspension of Team Penskes Paul Wolfe is off again, this time for good, it appears.
Late Tuesday morning, NASCAR announced that the Penske squad was dropping its appeal of Wolfes suspension and he will sit out this race weekend at Talladega Superspeedway.
Wolfe, crew chief of Brad Keselowskis No. 2 Team Penske Ford, was suspended for three races and fined $65,000 after the March race at Phoenix Raceway, where the No. 2 failed NASCARs Laser Inspection Stations skew measurement in post-race inspection.
Keselowski and Team owner Roger Penske were docked 35 driver and team owner points, respectively, as part of the penalty.
The team appealed the penalty on April 12, but the penalty was upheld by the three-member National Motorsports Appeals panel.
Penske then appealed that ruling to the National Motorsports Final Appeals Officer, who was scheduled to hear it last week. But that hearing was postponed due to illness.
Now, it has been dropped altogether, NASCAR said on Tuesday, so Wolfe will not be on the pit box at Talladega.
Wolfe already served one race of his three-race suspension, so he has two races left to sit out. When he was suspended at Auto Club Speedway, Team Penske filled his slot with Brian Wilson.