TE Lewis hoping to be back with Jaguars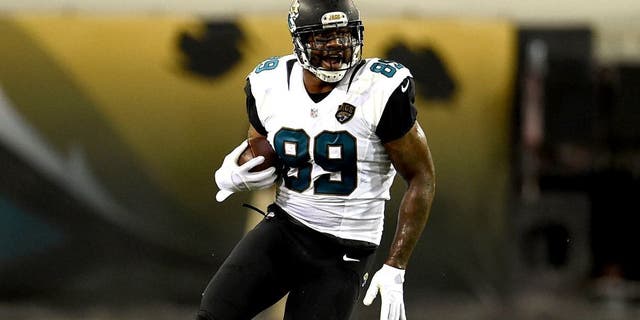 NEWYou can now listen to Fox News articles!
After suffering through a number of lean years with the Jacksonville Jaguars, tight end Marcedes Lewis feels the team is poised to for big things next season and beyond.
With Lewis set to be a free agent, he'd like to make sure he sticks around to enjoy some of that success after being a part of a combined 14 wins over the last four seasons.
Lewis finished the season with 16 catches for 226 yards, but didn't score a touchdown. His 13 catches were the fewest since his rookie season, but he proved durable enough to play in all 16 games for the first time since 2012. The 10-year veteran said he's hopeful of striking a new deal with the team before free agency begins that will allow him to finish his career in Jacksonville.
The Jaguars selected Lewis No. 28 overall in the 2006 draft, making the 31-year-old the longest-tenured member of the team.