TCU opens No. 2, Baylor No. 4, OU at 19 in AP poll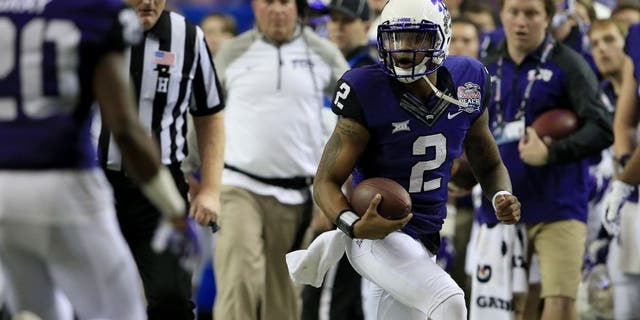 TCU opens the season ranked No. 2 in the Associated Press Poll, Baylor is No.4 and Oklahoma is No. 19.
No other Big 12 teams are ranked.
TCU opens the season Sept. 3 at Minnesota. Baylor plays SMU on Sept. 5 and OU plays home against Akron on Sept. 5.
TCU and Baylor are each ranked the highest they have ever been in the AP's preseason poll.
Ohio State is No. 1.
Check out the entire Associated Press Top 25 poll here.