#TBT: Edwards dive-bombs Johnson at Kansas Speedway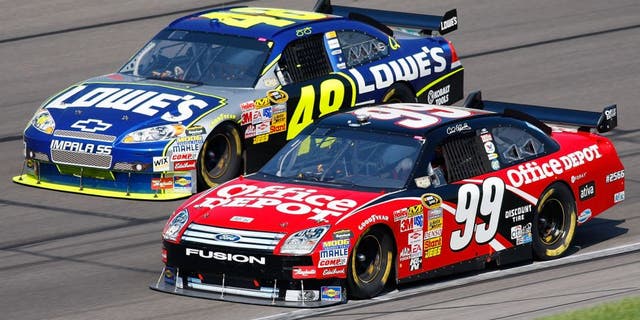 NEWYou can now listen to Fox News articles!
It was a move that Carl Edwards had tried plenty of times ... in video games.
In the 2008 Camping World RV 400 at Kansas Speedway, Edwards was locked in a last-lap battle with Jimmie Johnson. With time running out, "Cousin Carl" tried to pass Johnson with a dive-bomb move ... and it almost worked.
After initally passing Johnson, Edwards' momentum sent him into the outside wall and Johnson captured the checkered flag.
Said Edwards after the race, "I planned on hitting the wall, but I didn't plan on the wall slowing me down that much. I played a lot of video games where you can just run it into the wall and hold it wide open… that's what I did and it didn't work."