Taveras' passing remembered by Cardinals one year later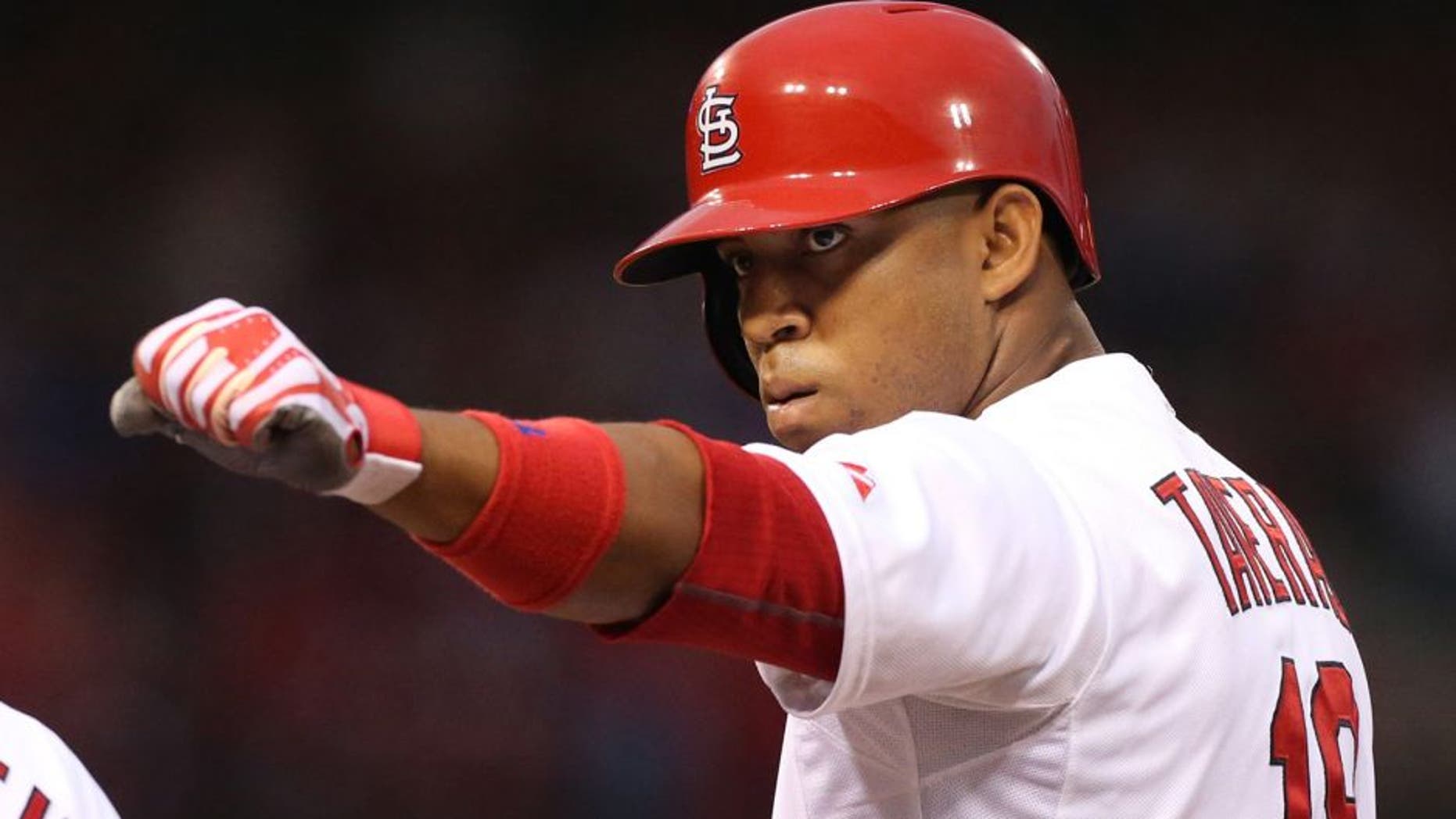 Monday marked the one-year anniversary of the untimely passing of the St. Louis Cardinals' young outfielder Oscar Taveras. On October 26, 2014, Taveras and his girlfriend died in the Dominican Republic when he crashed his Chevrolet Camaro into a tree. Taveras' blood alcohol level was later found to be nearly five-times the legal limit.
MLB.com's Jennifer Langosch obtained quotes from Cardinals general manager John Mozeliak and manager Mike Matheny regarding the impact of Taveras' death on the team. Mozeliak summarized how his organization dealt with the emotional toll of losing a teammate and friend this past season:
Langosch also noted that in 2015 the Cardinals took measures both private and public so as to honor Taveras' memory moving forward. There was an 'OT' sign placed in the bullpen wall and anyone wearing a Cardinals uniform had an 'OT' patch on it as well. They also invited Taveras' family to a game in May to give them a photo book of their son's short career and had a handful of on-field tributes. More, from Langosch:
Langosch also passed along a quote from Matheny regarding (as he tells it) how Taveras was a part of the 2015 club, even in his absence:
October 24, 2014 was a day that sent shockwaves around the league, and Taveras' death isn't something that will be forgotten anytime soon.