Tannehill 'wasn't happy' with performance despite 93.5 passer rating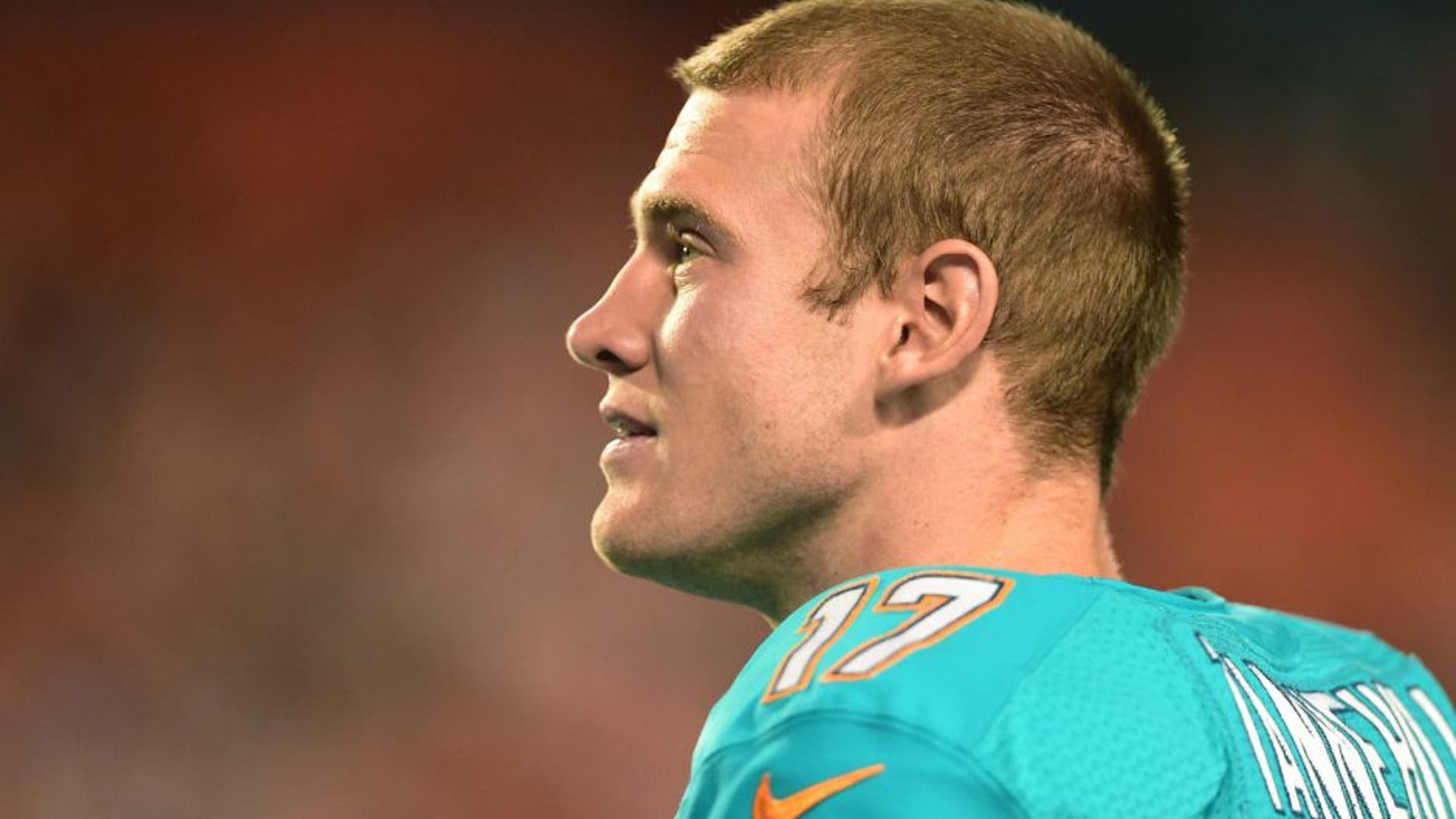 Ndamukong Suh wasn't the only Miami Dolphins player disappointed in his Week 1 performance. Ryan Tannehill led the Dolphins to victory over the Washington Redskins with a 93.5 passer rating, but he wasn't happy with the way he played.
"Obviously, I wasn't happy with how I played," Tannehill said via James Walker of ESPN. "But we got the win. At the end of the day, that's what we're working for and we're looking to correct the things that we didn't do so well."
Tannehill completed 22-of-34 passes for 226 yards and one touchdown, while he didn't throw an interception. He did, however, lose a fumble and was sacked three times for a loss of 44 yards. That, along with missed opportunities, is what left Tannehill wanting more.
"Execution I think, there were plenty of plays that we left on the field, whether it's the third-and-1 short run or a missed throw," Tannehill said. "Those are the things that you want to hit and you want to move those chains and get those first downs. The more we can do that early in the season then, it's going to carry over the rest of the year."
The Dolphins did come away with a win, although they scored just 10 points on offense. Jarvis Landry's punt return touchdown is what earned Miami the win as it proved to be the game winner. Tannehill and the offense will look to improve against the Jacksonville Jaguars in Week 2.
(h/t ESPN)