Tampa Bay's Michael Williams Charged With DUI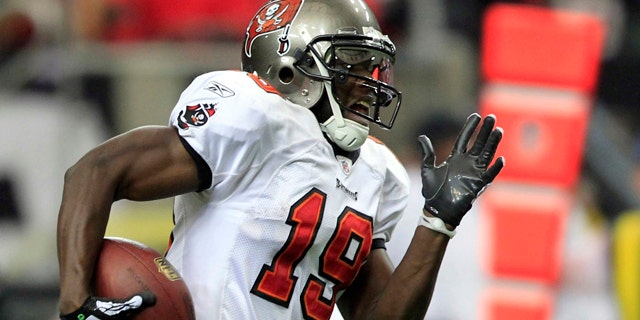 TAMPA, Fla. -- Tampa Bay Buccaneers rookie wide receiver Michael Williams was charged with DUI early Friday after Florida authorities spotted his black Escalade speeding and weaving in and out of traffic.
Hillsborough County sheriff's deputies said the 23-year-old football star's eyes were glassy and he smelled like alcohol when they pulled him over around 2:30 a.m. According to a breathalyzer test, Williams had .065 blood-alcohol level, which is below Florida's 0.08 percent legal limit.
Authorities can conduct a DUI investigation if they see signs of impairment and make an arrest regardless of blood-alcohol or urine tests, sheriff's spokesman Larry McKinnon said.
Williams, a standout who started in every game this season, also submitted to a urine test, but the toxicology results could take 4-6 weeks, McKinnon said
"We are in the process of gathering all the facts. Mike has been very cooperative," Buccaneers manager Mark Dominik said in a statement.
Williams, who leads the NFL in rookie receiving yard and ranks second among rookies in receiving touchdowns, was released on $500 bond later Friday. It's unclear if he has an attorney.