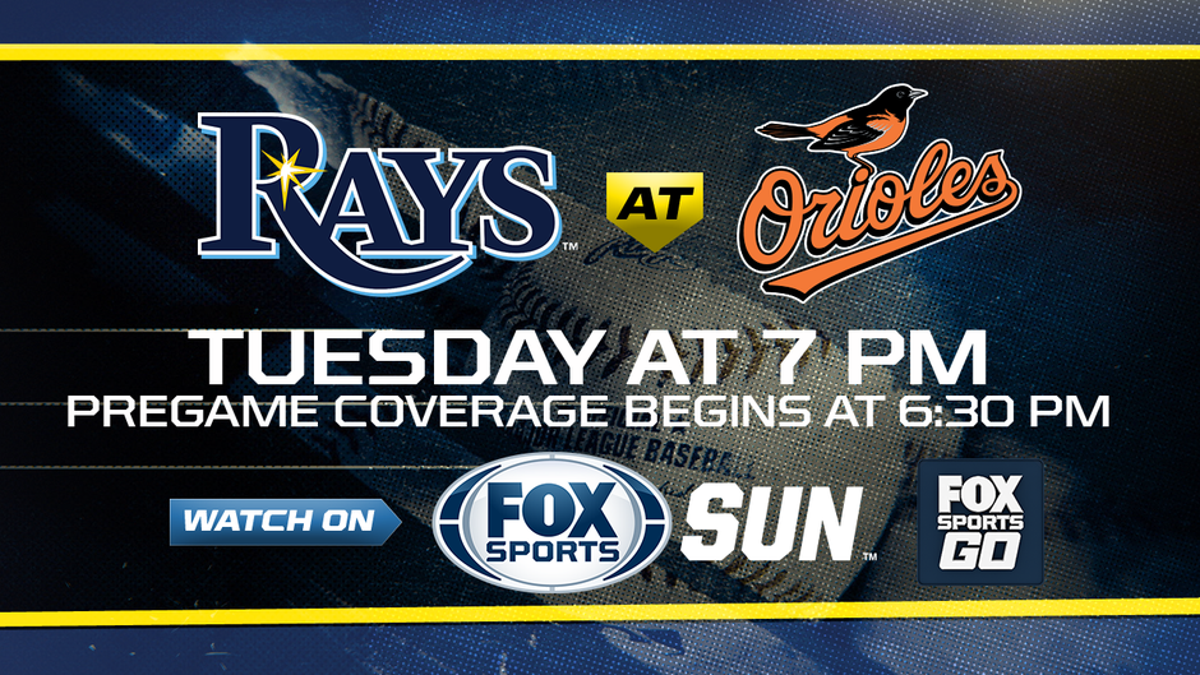 TV: FOX Sports Sun
TIME: Coverage begins at 6:30 p.m. ET
BALTIMORE -- Wade Miley pitched well in his first three starts for Baltimore, and the Orioles hope he can do it again when he takes the mound on Tuesday in the second game of their series against the Tampa Bay Rays.
The left-hander will try to help the Orioles win the middle game of the three-game series after Baltimore posted a 6-3 victory Monday.
Miley is 1-0 with a 1.89 ERA and is coming off probably one of the best efforts in his career. He gave up just one run on two hits in eight innings at Cincinnati on April 20, striking out 11 with just one walk.
He came away with a no-decision, leaving with the score tied at 1-1. Miley also held the Yankees to just one hit in five innings in his first start, on April 9, and got a no-decision in that game.
This will be the first time Miley will face Tampa Bay this season. He has a 4-2 career record with a 2.60 ERA versus the Rays.
Erasmo Ramirez (2-0, 3.07 ERA) will start for the Rays, his second outing since joining the rotation to fill in for Jake Odorizzi, who is on the disabled list with a left hamstring strain.
Ramirez often has started in his career, but he made just one start last year. His first start this season came last Thursday against the Tigers, when he gave up one run on two hits in five innings and got the win in an 8-1 victory. He is 2-3 with a 3.38 ERA in his career versus the Orioles.
The outing against Detroit was his first start since April 16, 2016, and the start Tuesday could be his last for now with Odorizzi getting ready to return.
The biggest worry for Ramirez might be the weather forecast. Temperatures are supposed to be in the 50s with a nearly 100 percent chance of rain. The game on Monday night was played through cold, wind and rain with bad weather forcing a delay in the eighth inning.
The conditions were one reason Orioles manager Buck Showalter liked how his team rallied for the victory.
"We were going to have to really be ready to play, and our guys were," Showalter said. "I was really proud of them."
There will be more of the same Tuesday with Ramirez saying that pitching in cold and rainy conditions can be tough, though he has been through it before.
"You have to go out and throw the ball anyway, no matter … the weather," Ramirez said. "That's something we cannot control. Just be focused … and go and execute pitches."
The Orioles hope to get closer Zach Britton (left forearm strain) executing pitches again soon. He threw from 90 feet on Monday, and Showalter said if the left-hander feels fine Tuesday, then Britton would throw a full side session Wednesday.
And for the Rays, right fielder Steven Souza Jr., named American League Player of the Week on Monday, is day-to-day after injuring his elbow jumping at the fence to try and catch a home run in the first game of the series.
X-rays showed no break but a contusion. Souza said he would see how he feels on Tuesday when he gets up Tuesday before determining his availability.