Tampa Bay Buccaneers QB Jameis Winston suspended for three games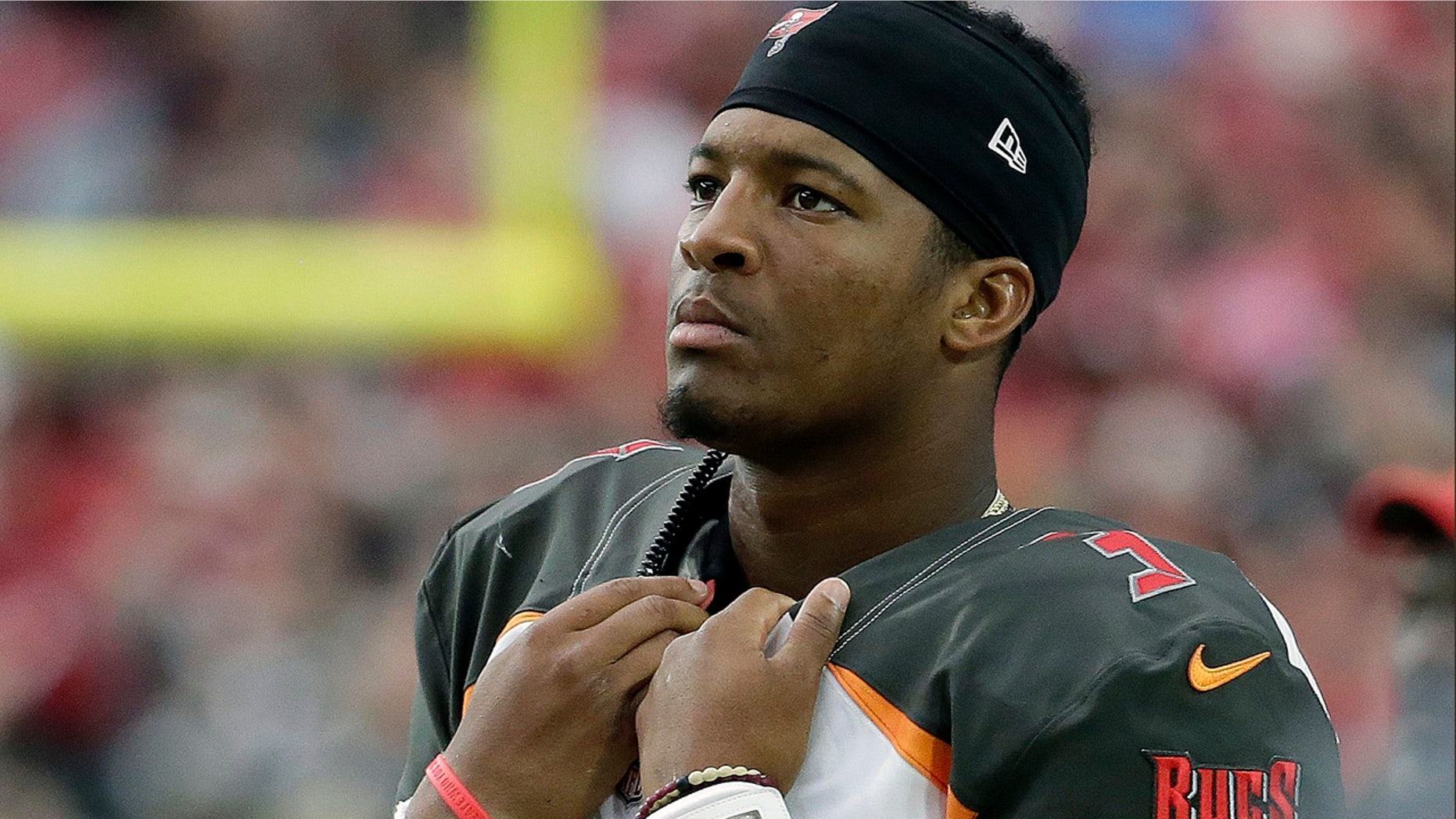 Tampa Bay Buccaneers quarterback Jameis Winston confirmed Thursday that he has been suspended for the first three games of the 2018 NFL season for violating the league's personal conduct policy.
The league had been investigating Winston since November, when a female Uber driver publicly accused him of groping her while she gave him a ride in Scottsdale, Ariz. The woman, known only as "Kate," told BuzzFeed News that Winston grabbed her crotch while they waited in a drive-thru line at a Mexican restaurant in March 2016.
Winston initially issued a statement denying the driver's claims, claiming that she was confused about the identity of who was in the car with her. However, the NFL concluded that her story was "consistent and credible."
In his statement Thursday, Winston apologized to the Uber driver "for the position I put you in. It is uncharacteristic of me and I genuinely apologize.
"In the past two and a half years, my life has been filled with experiences, opportunities and events that have helped me grow, mature and learn," said Winston, who added that he has stopped drinking since the episode unfolded.
"All members of our organization are expected to conduct themselves in accordance with the personal conduct policy of the NFL," the Buccaneers said in a statement. "We are disappointed that Jameis put himself in a position that has been found to violate the policy and accept today's decision by the commissioner."
Winston, the first pick in the 2015 draft, has started 45 of the Bucs' past 48 games. He missed three games last season with a shoulder injury.
He will miss Bucs games against New Orleans, Philadelphia and Pittsburgh, returning Sept. 30 for a game at Chicago.
The Associated Press contributed to this report.