T.O. talks 'Dallas star' incident, says he can still play in NFL at 41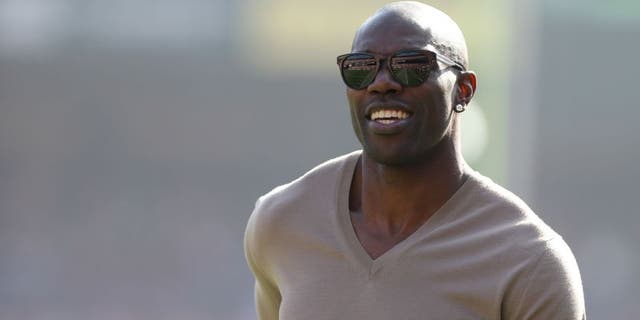 NEWYou can now listen to Fox News articles!
Give Terrell Owens this much: He's never lacking for interesting things to say.
T.O. dropped by "The Herd" on Friday to talk with Colin Cowherd, confidently telling Cowherd and a national listener base that he could still play in the NFL if given the opportunity and could run a 4.5-second 40-yard dash, even at age 41. Given that, Owens said he could "absolutely" help the struggling Eagles, with whom he spent two of his more successful NFL seasons.
He also talked about his controversial history with the "Dallas Star" an and opened up about his ending in Philadelphia and brief stint with the Seahawks, who released him after training camp in 2012.
You can check out the video from the Dallas incident above.
You can see him talk about what happened during his time with the Philadelphia Eagles and whether he can still play in the NFL below.